Dude, you're getting a Dell - Oracle bundle
Cheap database. Cheap servers.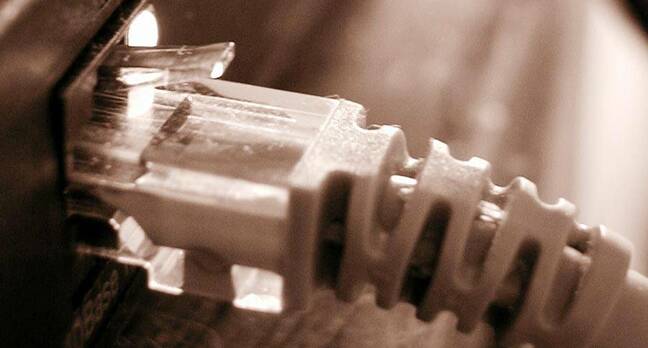 Oracle and Dell forged closer ties on Tuesday, courtesy of a bundling agreement that will place Oracle's database on low-end Dell servers.
Dell owns a top position among x86 server vendors with Oracle as the two companies combine from time to time with "special" deals. Their latest agreement will have Oracle's Standard Edition One database preloaded on Dell's two processor PowerEdge 2600 and 2650 servers. The two companies are billing the software/hardware combination as an exclusive arrangement.
Earlier this year, Oracle cut the price of its Standard Edition One 10g database to $4,995. The product is a low-end version of Oracle's database aimed at smaller customers with tight budgets.
But the Oracle/Dell combination comes in well below that price. The two companies have agreed on a starting price of $4,108 for the pairing running on Red Hat Enterprise Linux. Detailed pricing, however, is tough to come by on Dell's website.
Later this year, Dell plans to roll out a similar combo package for Windows.
Over the past couple of years, Oracle and Dell have mainly focused on selling small computer clusters. The companies bill Linux clusters running Oracle as a low-cost alternative to running a database on a single multiprocessor Unix system.
This strategy has helped Dell unseat Sun Microsystems as Oracle's closest ally. Oracle and Sun have similar promotions for Unix systems, but Dell is the clear Oracle chum in the x86 server market. ®
Related stories
This is how Dell will become a $60bn company
Dell and UT team for Texas-sized cluster
Sun baits Dell as OracleWorld focuses on grid
Dell promotes Linux clusters again
Sponsored: Application managers: What's keeping you up at night?