Brocade ups the low-end switch ante
$5,000 Fibre Channel switches on the table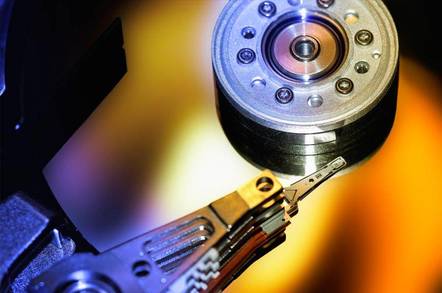 Brocade Communications Systems has officially unveiled its first new SAN hardware since October 2002, in the form of 8-port and 16-port Fibre Channel switches. Their key qualities are likely to be their low prices, which Brocade says will start at just $5,000, heating up the competition between Brocade and its rival McData.
Brocade's new Silkworm 3250 and 3850 low-end switches replace the existing Silkworm 3200 and 3800, although the 3800 will continue to be sold for a while. HP says it will sell the 3250 and 3850 at 21% and 15% less respectively than the outgoing 3200 and 3800 devices. Brocade does not sell any hardware directly, but expects the 3250 to start at less than $5,000 - or around $625 per port for a basic configuration with limited software.
Comparing SAN vendors' prices is very difficult because of the differences between the way software is bundled with switches, let alone vendors' reluctance to discuss pricing in detail. Brocade last year was forced to slash the prices of its low-end gear in response to new hardware from McData, a move it claimed entirely blunted what had been very strong competition from McData.
The boot may be on the other foot now. Nancy Marrone, analyst at the Enterprise Storage Group said that Brocade's low-end gear was already competitive: "Now they're on a par with the feature set, and the competition is going to be about price."
Alongside a general integration of parts, Brocade has cut its manufacturing costs by using a new switching chip, its third generation Bloom II.
Brocade emphasized the fact that the new switches run the same firmware as the 12000 and 3900, as will presumably the rest of the forthcoming hardware. Having the entire Brocade line-up all powered by the same version 4.2 of Brocade's FabricOS firmware will significantly ease customers' workload when applying patches and updates - especially for large customers running hundreds of Brocade boxes. Common firmware also eases qualification work for OEMs, and networks behave more predictably when all devices are running the same firmware.
The 3800 will continue to be sold for a while because of its code base. Customers may also want the 3800 for another reason: unlike the 3850, it features dual fans and power supplies that can be swapped out. The 3850 also has twin fans and power supplies, but they cannot be swapped out, which further cuts costs for Brocade.
Source: ComputerWire/Datamonitor
Sponsored: Learn how to transform your data into a strategic asset for your business by using the cloud to accelerate innovation with NetApp