Red Hat powers ahead of Novell?
It ain't necessarily so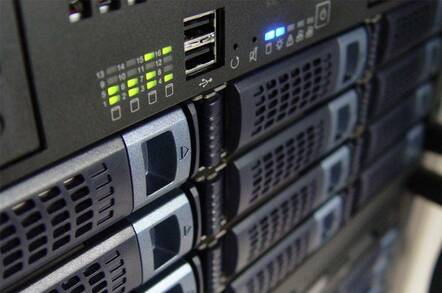 Red Hat has got one over on Linux distribution rival Novell by inking a deal with IBM to market its Red Hat Enterprise Linux alongside IBM's 64-bit Power processor-based hardware. But Red Hat shouldn't go overboard with its celebrations - IBM has yet to announce the shipment specifics and Novell may soon have caught up.
IBM currently supports both Red Hat's Enterprise Linux and Novell's SuSE Linux Enterprise Server on its Power processor-based eServer i- and pSeries lines but is planning to ramp up sales of Linux on these servers in 2004.
"The next enabler we're expecting to happen is Linux on a wide variety of hardware," Adam Jollans, IBM worldwide Linux marketing strategy manager, told ComputerWire in February. "If you're looking at total system scalability you need the operating system and the hardware to scale as well. In terms of the pSeries we're starting to see customers who want more power for Linux applications."
That and other similar statements from IBM appeared to provide a boost specifically to Novell and its recently acquired SuSE Linux business unit. IBM invested $50m in Novell as part of the acquisition to ensure that SuSE's previous support for IBM's processors continued.
SuSE's historically close relationship with IBM has been key to it gaining ground on Red Hat in enterprise accounts, especially on the mainframe, and while it may be small in comparison to the number of Intel servers shipped with Linux, the installed base of IBM i- p- and mainframe zSeries servers is a lucrative one that cannot be ignored.
Hence Red Hat's long-running plan to get its Red Hat Enterprise Linux variant up and running across the range of IBM hardware. That plan was first announced in September 2002 and reached fruition with the release of Enterprise Linux 3 for IBM's entire server line in December 2003.
Red Hat was behind SuSE in terms of support for the i-, p-, and zSeries servers by some margin so is enjoying getting its nose in front of SuSE with the first agreement to have Red Hat Enterprise Linux 3 ship with IBM Power-based servers. The advantage may turn out to be merely symbolic, however, given that IBM is yet to announce specific shipment plans and Novell/SuSE is sure to be not too far behind.
Source: ComputerWire/Datamonitor
Related research: Datamonitor, "The Linux & Open Source Outlook" (RBTC0064)
Sponsored: Minds Mastering Machines - Call for papers now open