Eutelsat denies rogue diallers accusation
Angry customers barking up wrong satellite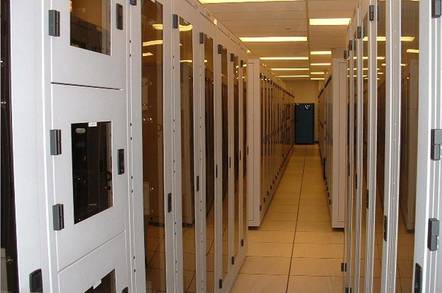 Angry victims of rogue diallers which ring expensive satellite numbers are blaming the wrong company, Eutelsat says. The satellite telephone provider blames the confusion on billing software which mistakenly names it as the origin of the calls.
Rogue diallers are installed secretly on PCs by fraudsters. They call premium rate numbers, and the crooks collect the cash, minus the telco's take, of course. Satellite phone numbers are as premium rate as they come - Marie Colvin, the Sunday Times derring do foreign reporter, racked up a bill of £27,000 after forgetting to switch off a call on her satphone made from Iraq, the Standard reported yesterday.
Victims in several European countries have contacted Eutelsat with questions about charges for calls purporting to be to Eutelsat numbers. Last year the German site Dialerschutz (Dialer Protection) discovered that some rogue dialers make calls to Eutelsat's maritime communications service.
Eutelsat offers satellite services known commercially as Emsat, a registered service mark of the satellite operator Telespazio in Italy. Emsat provides telephone, fax, data, messaging and positioning to small, mobile satellite terminals operating in the L-band (frequency band 1.5-1.6GHz), installed mostly on fishing boats.
Technically, Eutelsat relies on Telespazio to operate the Emsat earth station in Italy. For this reason, Telespazio has obtained a virtual "country code", starting with the digits 88213. Any one of Emsat's 2,000 mobile satellite phones can be called in a country where the "88213" service has been implemented.
But there are many other possible numbers in the virtual "88213" space, at least 100,000, which are not controlled by Eutelsat, the company says. They do not reach Eutelsat mobiles, nor bring any revenues to Eutelsat. What seems to happen is that long distance phone company billing software incorrectly adds the word "Emsat" to a phone number when it recognises a call to the code "88213".
Eutelsat says the remainder of the number is the important part. Eutelsat-assigned terminal numbers should be exactly six digits long (for instance: 00 88213 461731 or 00 88213 850243) and follow a particular pattern, explained in detail at the company's web page.
The confusion over the numbers is what the fraudsters must have anticipated. While angry customers grumble at Eutelsat, they rake in the money. So, next time you spot a Emsat number on your phone bill, ask Telespazio who you are really dealing with. ®
Sponsored: Minds Mastering Machines - Call for papers now open