EDS: new lease of life for PLM business
Much-needed cash injection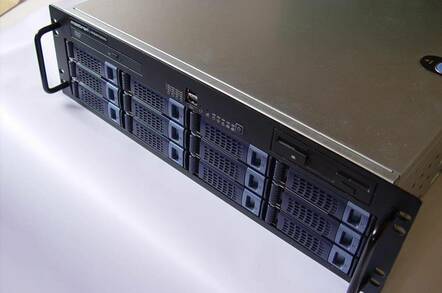 IT Services provider Electronic Data Systems is to get a much-needed $2.05bn cash injection through the sale of its product lifecycle management software business to a group of three private equity firms. EDS has struggled to grow the business, but there are encouraging signs for the new owners.
Bain Capital, Silver Lake Partners and Warburg Pincus are to buy EDS's product lifecycle management (PLM) division for a sum that works out at 2.3 times the business's revenue of $897m in full-year 2003. This is less than had been expected by others in the investment community, although according to the three banks the deal is the largest ever private equity placement in a technology company.
The sale of the PLM division is expected to close by mid-June 2004, and EDS says the deal will take the company a step closer to achieving its goal of zero net debt - total debt minus cash and marketable securities on hand - by the end of 2004.
The transaction also marks a rapid U-turn in EDS's strategy to become the leading player in the PLM space, an intention it announced in 2001 following the acquisitions of Unigraphics Solutions for $170m, for the remaining 14 per cent stake, and SDRC for $950m.
The PLM division made a net profit of $104m last year, making it EDS's highest margin business, but EDS has struggled to grow the unit at the rate expected by analysts - its PLM revenue grew by just 2 per cent last year.
However, there were encouraging signs for the three banks acquiring the PLM division when in Q4 last year it reported a 49 per cent surge in operating profit to $56m on sales that grew 8 per cent to $248m. EDS said this was driven by strong demand for its Teamcenter collaboration software and its new NX Knowledge-Driven CAD software.
EDS had been in the process of building a common backbone architecture for its two PDM products based on PLM XML open standards to bring the two together with a common user interface, and if the operation's new owners can impose a more focused sales strategy, a stock market listing is likely within the next two years, given the current recovery in conditions for technology IPOs.
Source: ComputerWire/Datamonitor
Datamonitor, "BPO: the star of FSI spending growth in 2003", BFTC0804
Sponsored: Minds Mastering Machines - Call for papers now open