Oracle strikes back against the Feds
SAP says eating PeopleSoft is good for everyone (except PeopleSoft)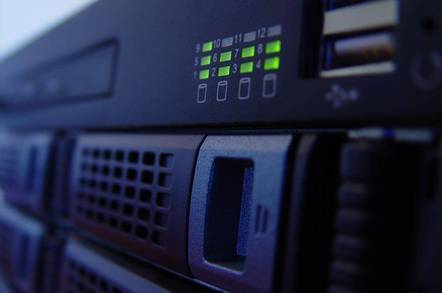 Oracle has hit back against the government in its $9.4 billion bid for PeopleSoft.
The database daddy filed a response Thursday in a San Francisco court, rebuffing US Department of Justice claims that a PeopleSoft acquisition would violate the Clayton Antitrust Act. In its filing, Oracle argued that the deal would spur competition in the corporate software market, helping it go up against "clear market leader" SAP and rising threat Microsoft. This comes more than a week after the DoJ sued to stop Oracle from buying PeopleSoft.
In its response, Oracle went item by item refuting the DoJ's assertions about the enterprise software market. Oracle tried to show that competition in the market would remain strong even if Oracle found itself bidding against just SAP for many accounts.
"Current customers of Oracle and PeopleSoft will benefit from the proposed acquisition, which will accelerate innovation and improve Oracle's competitiveness," Oracle said. "Moreover, Oracle will continue to have to innovate to compete against the respective HRM (human resource management) and FMS (financial management software) products of SAP, the industry leader, and other competing vendors.
"Even the claim that Oracle will lose the incentive to differentiate itself from PeopleSoft is untrue, since in the near term Oracle will need to prove to the current PeopleSoft installed base that Oracle is a high quality, trustworthy vendor . . ."
Even SAP has backed Oracle's portrayal of the current enterprise software market, saying a healthy level of competition exists.
The DoJ's stance in the case is a stark contrast to past actions against Microsoft. As the DoJ took its sweet time arguing with Microsoft, the software market moved and made the possibility of competition on the browser and elsewhere largely an impossibility.
If nothing else, the DoJ should have learned the pace at which the IT market moves. To think that other companies would not step up to compete against an Oracle/PeopleSoft combination seems laughable. In addition, the DoJ's actions completely cut PeopleSoft shareholders out of the process.
For the time being, lawyers from Oracle and the DoJ will discuss possible trial dates to hear the matter out in court. ®
Related stories
California offical in court over Oracle mega-deal
US DoJ sues to block Oracle's $9.4bn PeopleSoft bid
PeopleSoft writes a letter
Sponsored: Minds Mastering Machines - Call for papers now open