Linksys clarifies Netgear comms breakdown
Reason behind collapse of bridge on the river Wi-Fi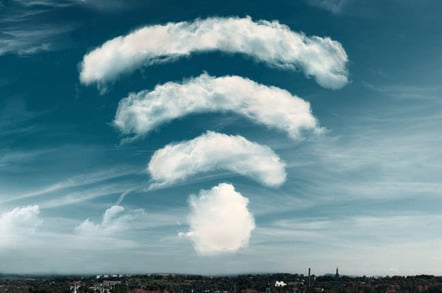 Linksys has hit back at the Computing Which? report suggesting that the company's Wireless-G router failed to communicate with Netgear's Wi-Fi bridge during testing at Which? offices. Linksys corporate communications manager, Karen Sohl, says the publication is wrong if it suggests that there's any standards failure by Linksys.
Linksys is particularly vexed at the headline under which the story ran on The Register and later turned up on other news sites. Sohl had the following to say in a letter to NewsWireless: "In regards to the story you posted: 'Linksys falls off WiFi Bridge' - I wanted to let you know that Netgear's WGE101 is not WiFi Certified."
A list of all Wi-Fi Certified products is available here. Select Netgear in the "filter" box, hit "submit" and, as Sohl, points out: "you'll see that WGE101 is not on the list."
Reasonably enough, Sohl points out that it can't be Linksys's fault if other gear which is not certified fails to talk to Linksys gear which is. "Linksys can not guarantee interoperability with other vendors unless these other Vendors also conform to the industry standard set forth by the Wi-Fi Alliance."
Do the same check on Linksys WRT54G and you'll find it is on the list.
And just in case you aren't clear: "I would ask that you re-clarify this point to your readers. In this case, Linksys should not be at fault or be stated as 'Linksys falls off Wi-Fi Bridge'. We take every step to conform and follow standard rules so that our products are compatible and Interoperable with other vendors that have taken the steps as well."
What little feedback has been received about the Netgear device suggests that Computing Which? isn't the first to find that it is quirky.
Netgear appears to be considering its response...
Sponsored: Minds Mastering Machines - Call for papers now open