Sun tries UltraSPARC IV temptation
Upgrade sale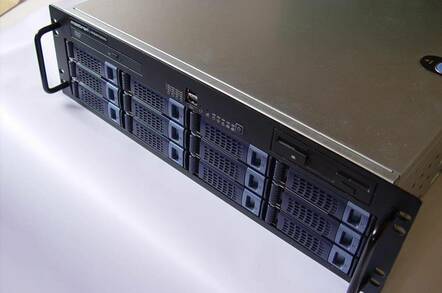 Sun Microsystems is doing a bit of house cleaning as it attempts to move customers onto new UltraSPARC IV-based kit, offering discounts to customers willing to upgrade their servers.
Sun will cut the cost of new UltraSPARC IV gear by up to 40 percent for customers trading in older kit. This offer also applies to customers who buy UltraSPARC III systems now and then upgrade at a later time. The discount covers purchases made by June 30, although customers have until June 30 of next year to switch out their processors.
Sun has just released systems running on the UltraSPARC IV chip. This is a dual core version of the UltraSPARC III processor and debuts at speeds of 1.05GHz and 1.2GHz. The first systems offered with the new chip are the 12 processor Sun Fire E4900 and the 24 processor Sun Fire E6900.
Next month, Sun is expected to start shipping the 72 processor Sun Fire E25K, the 36 processor Sun Fire E20K and the 12 processor Sun Fire E2900.
But besides promoting new gear, Sun is also trying to move some of its UltraSPARC III stock. It's offering a trade-in discount of up to 35 percent for customers who will upgrade their current UltraSPARC III chips to top-of-the-line 1.2GHz chips.
Sun has one of the better upgrade stories to tell in the Unix server realm. Customers can use mixed speed chips in the same server and run either UltraSPARC III or UltraSPARC IV processors in the same box as well. Sun customers can also upgrade processors without taking a server down.
More info on Sun's deals can be found here. ®
Related stories
Sun bets future on US IV and Opteron boxes
Sun shelves UltraSPARC VI in favor of The Rock
Sun sees a lot of cache in its future
Sponsored: Minds Mastering Machines - Call for papers now open