Linux is hot, utility computing is not
Reg readers tell IT like it is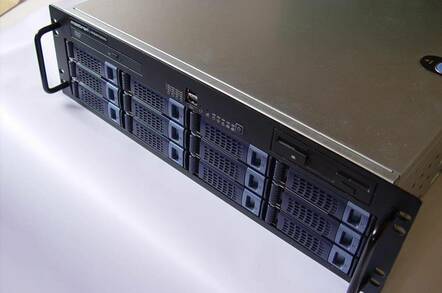 Reg Reader Studies Reg Reader Studies Linux and mobile technologies are hot while grid and utility computing models are not. There's still no sign of a killer app and Microsoft is consolidating its position as a leader in the Web collaboration market.
These are among the main finding of an IT trends survey of Register readers published this week.
Quocirca surveyed 2,212 Register readers on the state of play in the IT industry and their perspective on the future.
"The majority of respondents were not ivory tower theorists, highly analytical strategists or 40,000 ft executives, but practitioners and managers working at the 'Sharp End'", commented Quocirca.
Tux on the desktop and other animals
Previous Quocirca research has suggested that senior IT managers largely have limited enthusiasm for Linux, regarding it as yet another operating system among an already complex platform mix. However there's a far more positive view of Linux and Open Source at the sharp end, with more than three in five of those quizzed in this survey seeing it as a technology that really matters in their environments.
Few respondents doubt that Linux is a significant play on the server, with the general view that the open source OS is gaining at the expense of more established Unix variants (HP-UX, AIX and Solaris). Linux was also perceived as a potential alternative platform on the desktop even though it is unlikely to challenge Microsoft's mainstream play in the immediate future, according to the study.
Many IT vendors are pushing technologies relating to grid and utility computing. This may be convincing at a strategic level but those on the ground are far less enthusiastic. The survey found grid and utility models are gaining only "limited mindshare" among those at the IT coal face.
By contrast there was a marked interest in Web services, even though Microsoft's .NET strategy is yet to gain significant mindshare among techies.
Survey respondents were also upbeat about the benefits of broadband. You reckon ADSL – whether in the home or in the office - is a key business enabler. Four in five (80 per cent) of those quizzed in the survey see ADSL as equally important for general use and in the home office. The technology is seen as a catalyst for both remote working and connecting satellite offices more economically.
In search of the killer app
Those at the sharp end of IT reckon the "killer app" for wireless and mobile technologies is yet to appear. Most respondents to the survey see wireless technologies as being useful additions to existing networking infrastructures. On the mobile front there's downright scepticism about picture messaging. The view is that Multimedia Messaging Services (MMS) might make good adverts but isn't something that hands-on IT people really need today.
Quocirca comments: "Wireless connectivity isn't as important as the vendor community has hoped for. Unfortunately, this fact is borne out by the experience of the past three years, during which a number of over-hyped technologies have been pushed out through suspect business models onto an indifferent market".
"This is not to say that wireless is completely unimportant; rather, it has its place, but is not going to transform business, disrupt society or change lives without more help from the vendor community," it adds.
Despite this scepticism about mobile apps there's better news for makers of smartphones and PDAs from the survey. Techies see PDAs (IN particular) as an important component of the corporate technology mix.
Enterprise action
The survey also looked at some of the key issues in the enterprise software market.
Those quizzed reckon the database (and management tools) market has come down to a two-horse race between Microsoft and Oracle. Other database products are slipping more and more in relevance, according to the survey. However, Sybase SQL Anywhere retains some traction in a poor third place – more as a suitable mobile solution than anything else.
The launch of Microsoft Exchange Server 2003 generated considerable interest among the survey's respondents. Among those quizzed there was little perception of a fight-back from the Lotus camp to stop Microsoft from building market share. Other players (such as Novell GroupWise) are not seen as making any impact on the collaboration and communication markets.
Microsoft Exchange Server is perceived de facto collaboration platform by many respondents to the survey.
Method action
The report comes from 2212 online interviews completed in December 2003. Respondents were IT professionals, of all ranks and persuasions representing a mixture of supplier and end user organisations.
The survey is the second of our newly-revamped Reg Reader Studies. Many thanks to everyone who participated this time around. Readers are invited to sign up for participation in future studies here. Already, more than 3,000 people have signed up, so come and join us for the ride. ®
Related Stories
Thin client thrives in Web services era
Register Reader Studies
Sponsored: Minds Mastering Machines - Call for papers now open