Veritas intros midmarket backup software
Eat your porridge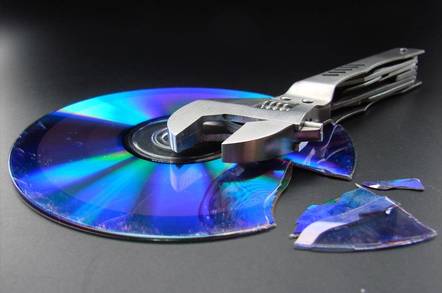 If Goldilocks sold storage software, she would sell Veritas NetBackup Server 5.0.
The new product sits right in the middle of Veritas' back-up software line - with more features than Backup Exec and a lower price than its Enterprise edition product. The NetBackup Sever software is a rebranded and retooled revision of NetBackup Business Server (RIP) - Veritas' answer for mid-sized companies. The software has not been terribly successful in the past, which is something Veritas hopes to change with the work done on the new release.
"We think we will gain some customers from this," said Glenn Groshans, director of marketing at Veritas. "We believe there is a gap in the midmarket."
Veritas battles with CA, Legato/EMC and Tivoli/IBM in the mid-market.
One of the biggest changes with NetBackup Server is a new pricing model. Veritas has removed limitations on the number of clients you can have attached to a server or tape drive. It has also made the same options and agents available on NetBackup Server as it has with the Enterprise product. This should make it easier for customers to upgrade to the higher-end software if need be.
The product is aimed at customers with dozens or hundreds of servers. Unlike Backup Exec which is targeted at the Windows market, NetBackup Server works with Unix, Linux, NetWare and Windows systems.
With Version 5.0, customers should see improvements in overall backup times, more options for scheduling back-ups and better tie-ins to other Veritas backup products such as desktop and laptop recovery software. The product will also ship with tools for tracking files on multiple tape drives and improved disaster recovery technology.
The product starts at $2,000. ®
Related Stories
Veritas 'overperforms' in Q4
CA does what Microsoft wants with BrightStor update
Veritas expanding Linux utility offerings
Veritas ships Bare Metal boost for Linux, AIX and Windows
Sponsored: Learn how to transform your data into a strategic asset for your business by using the cloud to accelerate innovation with NetApp