Taxpayers stuck with Criminal Records' IT bill
That'll be £68.2 million, please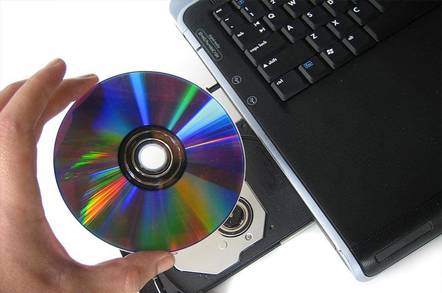 The National Audit Office (NAO) will tell Parliament today that the Criminal Records Bureau (CRB) IT fiasco of 2002 will result in a bill of £68.2 million for the British taxpayer.
The CRB was formed to check the background of people applying to work with children and vulnerable adults, in social and healthcare positions, including teachers, and was intended to begin operations in September 2001.
Despite an independent evaluation of the bid from Capita - the company contracted to run the CRB - finding the project to be realistic and achievable, the NAO report says that the 12 months allocated to the project by the Home Office was "ambitious".
It also highlights problems in finalising the process requirements, IT system and the delay of additional testing until March 2002. These delays caused a nationwide crisis as thousands of new teachers were unable to start work at the beginning of the new academic year until they had been cleared.
The NAO also found weaknesses in the original business plan, and said the CRB had conducted inadequate market research into the kind of service people actually wanted, assuming most people would submit applications online or by phone.
Although the system is now issuing 95 per cent of enhanced and standard disclosures within the timescale required, the issue of Basic Disclosures has been delayed. It is not expected to be resolved until at least the end of 2004 pending consultation with stakeholders and evaluation of demand; so the service being offered to the public is narrower than planned.
The report also reveals that there were significant differences in the final bids received. Capita submitted the lowest bid by a substantial margin, and of the other two bidders, one had raised concerns about the schedule. The other had assumed that a larger portion of applications would come via paper forms, a position which, it turns out, was correct.
The report, here, states that during the bidding process "assurances were sought from Capita that their timescale was achievable, their assumptions were realistic, and Capita's internal business plan was examined. On the basis of assurances from their consultants [PA Consulting Group] and Capita, and on the basis that there was little difference between the technical evaluation scores for Capita and PricewaterhouseCoopers, the Agency awarded the contract to Capita".
Sir John Bourn, head of the NAO, said the situation had now improved despite difficulties in the relationship between the CRB and its chosen contractor.
He commented: "The performance problems suffered by the Criminal Records Bureau caused considerable difficulties for customers but the situation has improved. The extent of the increased protection afforded to the vulnerable needs to be evaluated over time, but the new service has widened employers' access to criminal records."
He concludes that the Bureau's experiences "emphasise the importance of testing key business assumptions and consulting with potential users at an early stage, and of working in partnership with contractors from the start to solve problems". ®
Sponsored: Learn how to transform your data into a strategic asset for your business by using the cloud to accelerate innovation with NetApp