Sun buys $200 million worth of an N1 vision
Coding pays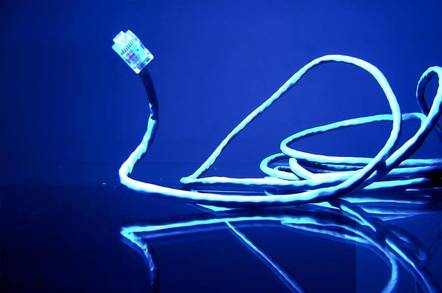 If you are a sick, tech freak, like some of us at El Reg, you've spent some time wondering how much it costs for a vendor to make a "vision" come out of its marketing cocoon and turn into a technology marvel. Thankfully, Sun Microsystems has done its best to answer this very question.
Sun shelled out a total of $224 million last year for three software makers - Pixo, CenterRun and Waveset. Sun had yet to reveal the exact amounts of the acquisitions until the release yesterday of a 10-Q filing with the SEC. Pixo was the cheapest of the bunch at $23 million, CenterRun followed at $65 million and Waveset was the big daddy buy at $136 million.
Now, to be fair, Pixo does not really fit into the vision buying category. Pixo is perhaps best known for doing work on the original iPod operating system for Apple. Sun, however, simply picked up the company's software for sending content to mobile devices running Java. So, chop $23 million off the total.
This leaves us with $200 million that Sun spent to build out its N1 vision. N1 is the broad term Sun uses to describe a line of management software that is meant to make application deployment and hardware configuration easier for customers.
Sun first described the N1 plan back in early 2002. Then, in late 2002, the company started shipping its N1 vision in the form of management software for blade servers.
The funny thing, however, is that since N1 first launched. Sun has acquired no less than four companies - Pirus, Terraspring, CenterRun and Waveset - and put a bid in for Nauticus in order to build out the N1 technology.
This puts Sun in a head-to-head competition with HP to buy as many software start-ups as possible. We recommend that the little coders out there tout their gear as N1-enabled or HP Adaptive Enterprise-ready as soon as possible. With any luck, you can close the deal before Spring Break and treat your staff to a round of celebratory co-ed served body shots in Baja. ®
Sponsored: Minds Mastering Machines - Call for papers now open