CNT wants to ease your storage networking pain
inVSN to save the day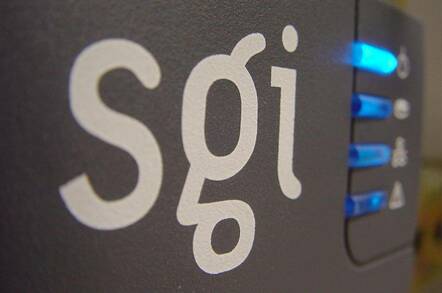 It might seem impossible, but CNT has found a way to dig even deeper into a data center.
CNT's claim to fame comes from its work linking multiple site storage networks over both short and long distances. It's not a pretty business to be in with customers demanding that mainframes, Unix boxes, storage server, switches and network transports all work together flawlessly. To help make this burden a little easier on itself and customers, CNT has rolled out the new inVSN (In-Vision for those not in the know) Storage Network Manager family of management software that allows users to map out the devices in their storage network and collect performance data.
"There are large disasters such as a hurricane that really make headlines, and we help customers deal with those events" said Patty Barkley, a marketing director at CNT. "But there are also lots of smaller disasters inside of the IT environment everyday with applications slowing down or mistakes occurring when someone reconfigures network equipment."
Many companies complain about the pains associated with managing even a small storage area network (SAN). But for CNT's customers the challenge is much greater. CNT deals with customers hooking together multiple SANs in one data center and across metropolitan area networks (MANs) and wide area networks (WANs).
This means data must travel across a wide variety of hardware systems and even worse across ATM, Fibre Channel, Dark Fiber, IP, or SONet.
With this in mind, CNT rolled out the inVSN product. CNT claims it's the only software able to scan all types of hardware and networking protocols.
First off, the software looks out over a network and shows every piece of hardware and how it is connected to other devices in a graphical view. This lets customers trace an end-to-end, pardon our language, map for the flow of data.
Next, CNT's code will track application performance.
"Everywhere a host application touches the network, we will see that component and track how it's performing," Barkley said.
This tool can be useful if, for example, a customer is replicating data between two sites. Should an error occur, the inVSN product tests each device and network connection to see where the problem is occurring. Before a failure, inVSN also tests systems to make sure they are sending data as fast as they have in the past. This, hopefully, helps customers correct problems before a serious outage occurs.
The inVSN software is sold in two different versions. The first version is designed for Unix, Linux and Windows systems along with Fibre Channel and IP connections. A second version is for more complex networks with mainframe systems and Dark Fiber or Optical networking, for example. This first product is available now, while the second version will not go on sale until later this year.
The inVSN product plugs into common management software from IBM/Tivoli, HP and others. CNT said a customer with multiple data centers and a heavy mix of kit could expect to pay close to $100,000 for the software, while very complicated set-ups could run up to $250,000. ®
Sponsored: Learn how to transform your data into a strategic asset for your business by using the cloud to accelerate innovation with NetApp