AMD sponsors Ducati racing team
On yer bike
AMD has sponsored the Ducati motorcycle racing team.
Brrrrm, brrrrm.
It's the second motorsport the chip maker has put its corporate hand into its purse for - and the second one known for its bright red team livery. The other is Ferrari.
Interestingly, both teams are also sponsored by tobacco purveyor Marlboro.
Cough, cough.
AMD's fascination with red teams is odd, perhaps, given its own corporate colour is green. Since its arch-rival, Chipzilla, has chose blue, might AMD now shift to a more exciting colour-scheme? Or is red too well associated with ATI?
For its part, Ducati will install a cluster of Opteron-based servers and a number of workstations also built around AMD's 64-bit chip. All this kit will be used by the team's R&D department to simulate the operation of new engine designs.
And what privilege does this bring to AMD? Why, it's allowed to have its logo there one the rear wheel swing arm - if you look hard enough... ®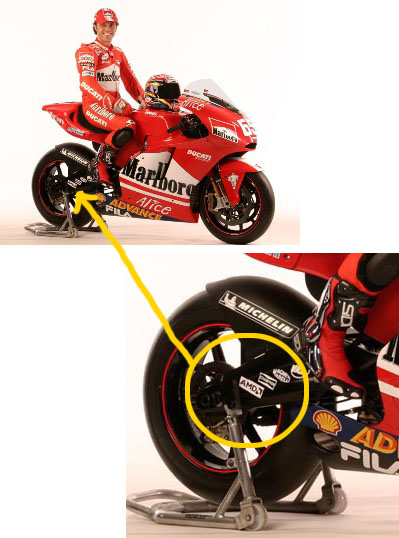 Sponsored: Minds Mastering Machines - Call for papers now open