HP grabs two more software makers
How to buy an Adaptive Enterprise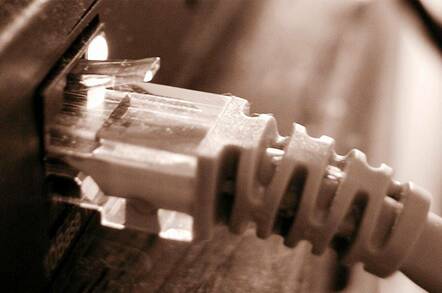 No management software start-up is safe from HP with the giant Wednesday announcing plans to acquire two more companies to help build out its Adaptive Enterprise strategy.
The latest firms to fall into HP's clutches are Novadigm and Consera Software. HP expects to close the acquisition deals in the next "several months" and have the two companies' management products sit alongside HP OpenView. Novadigm and Consera will have to fight for their fair share of HP management's attention, as they join other newly-acquired software makers Talking Blocks and Persist Technologies.
"Novadigm and Consera will add powerful automation software to HP OpenView, enabling customers to flex IT with business demands," said Nora Denzel, a senior vice president at HP. "Together, they put repetitive, error-prone IT management tasks on cruise control and free up IT time to focus on innovation."
It's that kind of talk that has surrounded HP's Adaptive Enterprise strategy for a couple of years now. HP, like IBM, Sun Microsystems and others, is trying to build up a strong line of hardware and software management products to automate tasks such as application provisioning or bringing a server online to handle extra processing loads.
The race to "flex IT" has become a bit comical at this point. Both HP and Sun, for example, promised they could already deliver on their "visions" some time ago - HP with the Utility Data Center (UDC) and Sun with N1. Over the past two years, however, the two companies have scrambled to pick up just about every software start-up in the management space.
There is nothing wrong with trying to improve your technology, but given their zest for acquisition, one might think HP and Sun are having a little more trouble than they expected with pulling off their utility computing visions. This is good news for the start-ups but surely a caution for customers.
Novadigm sells products for managing software on a wide range of hardware and operating systems.
"Our solutions automate the management of operating systems, applications, content, personality, settings and user access on servers, desktops, laptops, wireless handhelds, and specialty devices, such as ATMs and point-of-sale devices," Novadigm says on its Web site, leaving one to wonder what it means.
Basically, the company's products can look out over a network and "see" different hardware systems, monitor software usage and automate the application of updates and patches across a number of servers. Funny we thought UDC could already do all of this. Guess not.
Novadigm's slogan is "Adaptive Management Solutions for the Enterprise," which should sound familiar. It's a less refined version of HP's mantra. It turns out, HP has been investing in the company for some time and that Novadigm's software is tuned to work with OpenView. Lovely.
Consera makes similar software for managing Windows servers. Put the two companies' product together, and HP can go end-to-end. Not that it couldn't before. Right.
HP did not release exact financial details for the proposed acquisitions. It will pay $6.10 in cash for each share of Novadigm stock. No word there on Consera. ®
Sponsored: Minds Mastering Machines - Call for papers now open