EMC remembers to upgrade hardware line
Software only goes so far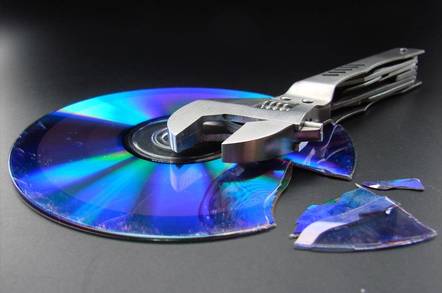 After months of shaking up its software strategy, EMC is set to hone in on the hardware side of the house with one of the biggest product launches in recent memory.
EMC next week will upgrade a wide range of kit from high-end Symmetrix systems to lower-end Clariion gear, according to a number of industry reports. A new Symmetrix array called the DMX2 should have twice as many processors and hard drives as previous DMX systems. EMC customers should also see a performance boost with the new CX300, CX500 and CX700 systems.
Hats off to Network World's Deni Connor for cracking the nut on the EMC plans.
The hardware launch makes a change from the software- heavy news coming out of EMC of late. In recent months EMC gobbled up Legato, Documentum and VMware. In addition, it has been touting a variety of in-house backup and data management tools. EMC has long said it's trying to create a better balance between software and hardware sales. Ultimately, however, big iron still pays most of the bills.
The boost to the Symmetrix gear should keep customers happy, but EMC seems to be making the most interesting moves with the Clariion products.
According to Network World, the new CX300 system will have support for a variety of Unix and Linux servers, breaking away from the Windows domain. But the Microsoft crowd is to be taken care of as well with a new set of software bundles to improve Exchange and SQL Server tools, boost clustering and better automated replication.
Later this year, EMC could also release two very low-end Clariion arrays - the CX100 and CX150. EMC has a strong relationship with Dell around this type of kit. ®
Sponsored: Minds Mastering Machines - Call for papers now open