SAP ties up with Teradata
Detailed drill down in BI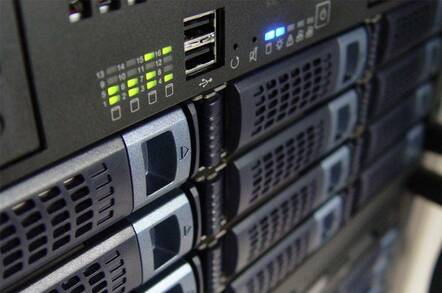 Why would SAP, which has its own Business Warehouse software, sign a partnership with Teradata this week, a company that might be considered a competitor to its software? The truth about the continued success of Teradata, in the face of challenges from Microsoft, Oracle and IBM in the business intelligence market, is that the company is selling something entirely different from most of those other companies.
That's the attraction that has made SAP sign up with Teradata, and you might say that the devil is in the detail. Because it is the fact that the approach Teradata brings to data warehousing and analytics is about retaining detail of all of the data it acts as a window on.
As Stephen Brobst, CTO for Teradata explained to us this week: "None of our competitors keep data at the basket level of detail. Because their systems aren't designed to cope with as much data as our hardware software combination, most of our competitors don't even try to keep the original data to drill down to. They just keep summaries. This sometimes seems more efficient but it rarely ends up that way.
"Clients always say they know what summaries they want from a data mart, but when you give them those summaries they find that they have more questions and pretty soon you are building out a new data mart that will hold a new summary."
"This leads to data mart proliferation and it's short sighted. We have found that on average customers end up with an extra 70% cost when they approach data warehousing this way. Accenture has made a great business consolidating all the data marts, as a part of budget tightening exercises, these last few years.
"In the end this approach is a false economy, and they should retain all the data and then new views can be created at will without the need to go through the effort of defining a new set of canned reports on a new data mart."
In essence what SAP and Teradata have agreed to do is join the Teradata engine to SAP using its Netweaver application integration software, so that Teradata held data can either be available to SAP applications or through its own Business Warehouse interface.
Teradata reckons the market splits with Microsoft taking business intelligence databases of under 50 gigabytes, Oracle lording it in the 100 to 300 gigabyte range, and above that Teradata and IBM fighting it out. Above 1 or 2 terabytes it reckons it has the field to itself and is moving onwards and upwards to build out databases in the petabyte range. Teradata uses a massively parallel, Intel based, hardware server to drive its hash based file system, which it says would give a write time overhead if used for transaction processing, but which gives blazing speed in finding data.
The first step with SAP will be easy and completed by end of the first quarter, making Teradata data available to Netweaver. The work was almost already done by the time the deal was struck and will go to Beta in three months. The two companies have swapped engineering teams to tweak what they've already done. Secondly it will deliver full basket level drill down from Business Warehouse, delivered 3 months later.
The two companies will initially focus on letting Teradata into the strong manufacturing base of SAP and getting SAP into the strong retail base of Teradata, and once they feel their way through the relationship, begin looking at telecommunications, financial services, pharmaceuticals and aerospace and defense.
Teradata is part of NCR which announced revenues for the year yesterday of $5.6bn, with Teradata revenues making up over $1.2bn of that with licenses down slightly and total revenues off 1 per cent. But it finished on a high with revenues for the fourth quarter up 6 per cent over this time last year, and an operating profit of $61m compared to $34m this time last year and $145m net income for the year.
© Copyright 2004 News IS
News IS is a weekly newsletter published by Rethink Research, a London-based publishing and consulting firm. News IS covers the news announcements, business transactions and financial statements of the top 150 or so IT vendors, along with other news of interest to the modern senior IT manager working within data centre technologies. Subscription details here.
Sponsored: Minds Mastering Machines - Call for papers now open