Veritas 'overperforms' in Q4
Next Q will be different matter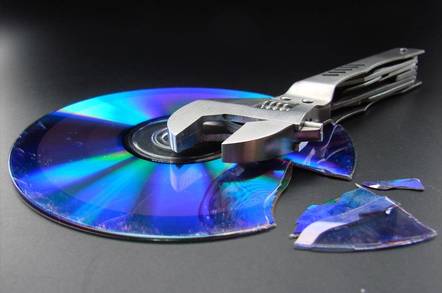 Veritas posted fourth quarter financial results that were simply too good, as the company warned it would be hard pressed to meet the results over the next three months.
Veritas reported a record $513 million in revenue for the period ended December 31. This marks a 26 percent increase over the $406 million posted in the same quarter a year ago. Net income also rose, hitting $105 million in Q4 versus a net loss of $49.4 million last year.
But as good as the results may seem, Veritas cautioned shareholders about the coming quarter.
"Our over-performance in Q4, combined with the normal seasonal patterns of the software industry, lead us to a conservative viewpoint relative to sequential performance as we move from Q4 of 2003 to Q1 of 2004," said Ed Gillis, CFO at Veritas. "Our expectations for the quarter ending March 31, 2004 are for revenues in the range of $455 to $470 million..."
We've never run into the phrase "over-performance" before but give Veritas 9 points out of 10 for creativity. Perhaps you can think of it as a track star that has run the 100 meter dash a little too fast, setting an unmatchable personal best.
Investors appeared less impressed with Veritas' "over-performance" and more concerned about where things are heading. They sent Veritas shares down as much as 12.45 percent in the after-hours markets to $31.93, at the time of this report.
For the full year, Veritas reported $1.77 billion in revenue compared to $1.51 billion last year. Net income reached $274 million this year versus $57.4 million last year. Veritas expects to hit $2 billion in revenue in 2004.
Breaking down the fourth quarter numbers, Veritas saw user license fees surge to $309 million compared to $264 million in the previous Q4. Services revenue also rose to $204 million versus $141 million. ®
Sponsored: Minds Mastering Machines - Call for papers now open