EMC booms in Q4
Disk everywhere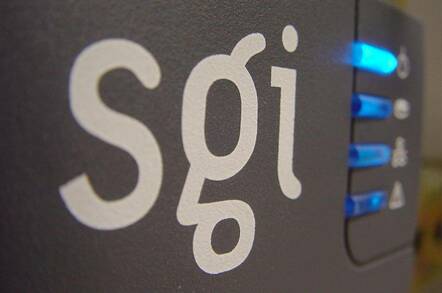 Boosted by acquisitions and improved demand for storage hardware, EMC Thursday reported strong results for both its fourth quarter and fiscal year.
EMC churned out $1.86 billion in revenue for its fourth quarter. This is a 25 percent surge over the $1.49 billion reported in the same quarter last year. Net income also rose to $220 million as compared to a $64 million net loss in the fourth quarter of 2002.
For the full fiscal year, EMC cranked out $6.24 billion in revenue - a 15 percent jump over the $5.44 billion reported last year. Net income in 2003 reached $496 million versus a net loss of $119 million.
"For the year we reached and exceeded every major financial goal we set at the start of 2003," said Bill Teuber, CFO at EMC. "We were increasingly profitable during each quarter of 2003 and grew revenues every quarter over the preceding one throughout the year. Our crisp execution translated into continued improvements in our cost structure and additional margin expansion. We ended the year with the strongest balance sheet in EMC's history with more than $6.9 billion in cash and investments."
Over the past year, EMC picked up software makers Documentum, Legato and VMware. EMC hopes the acquisitions will help make software revenue a bigger chunk of overall revenue and let the company compete more effectively against rivals IBM, HP, Sun and Veritas.
The overall strength of EMC's fourth quarter makes it a bit tough to see exactly how well this software strategy is playing out. EMC did manage to boost software revenue up to $444 million in Q4. This compares to $347 million in revenue reported last year.
At the same time, however, hardware revenue also surged. EMC reported $957 million in hardware revenue versus $802 million last year. EMC also saw services revenue jump to $438 million from $309 million last year.
Given the rather eventful last six months for EMC, it's impressive to see that it was able to maintain enough focus to finish the year strong.
EMC expects first quarter 2004 revenue to be between $1.8 billion and $1.835 billion. ®
Sponsored: Learn how to transform your data into a strategic asset for your business by using the cloud to accelerate innovation with NetApp