SGI renders graphics kit full of Linux tools
Visualize the future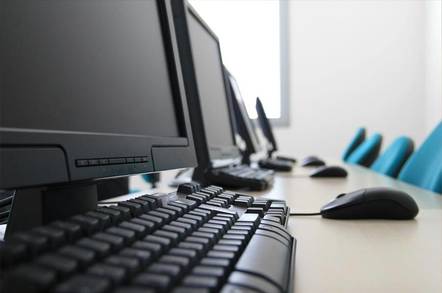 SGI is trying to make Linux developers look better.
The high-end graphics specialist has kicked off a two phase plan to put Linux at the center of the visualization market. Phase one will see SGI contribute more work and code to open source graphics projects, along with the release of a Linux developer tool kit. Phase two will have SGI ship a version of its Itanium 2-powered Altix server that is chock full of GPUs.
SGI has been working on projects such as Chromium, DMX, OpenGL and OpenML for some time, but officials say the company is really, really serious about this work now. How serious? Well, it won't commit to any manpower or financial estimates, but is demonstrating a heightened, optimistic tone when discussing the efforts.
And why not?
SGI sees Linux servers as the low-cost future of the graphics market. Unix and Xeon customers at bio-informatics companies and universities, for example, are looking for ways to perform graphics-heavy tasks on hardware they can afford. And it's Linux running on SGI's Itanium 2 Altix servers that will take them to this promised land.
With this in mind, SGI is trying to bulk up Linux to make it perform well on large, multi-CPU, multi-GPU servers. It is putting out the SGI Visualization Developer Tool Kit for Linux to help coders port software onto the Itanium 2 boxes and then tune the applications. The toolkit contains code examples, techniques for moving from single processor to SMP systems and early access to SGI's OpenGL Performer, OpenGL Volumizer and OpenGL Vizserver.
"We are taking this first step to get the community really excited," Simon Hayhurst, a product manager at SGI.
SGI says the toolkit will help lay the foundation for the GPU-rich Altix server it plans to release later this year or possibly in 2005. A few, select partners have already started testing the four-processor box, but SGI is not saying much about the hardware beyond that. It did, however, describe the box as an Itanium 2 follow-on to the the Onyx4 Ultimate Vision system released last year. With the Onyx4, SGI turned to ATI for commodity graphics parts. SGI thinks it can take the same route with its Itanium 2 boxes and lower the cost of high-end hardware, making it possible for new companies to get giddy about graphics. ®
Sponsored: Minds Mastering Machines - Call for papers now open