Veritas salutes SuSE and VMware
Friends come in all sizes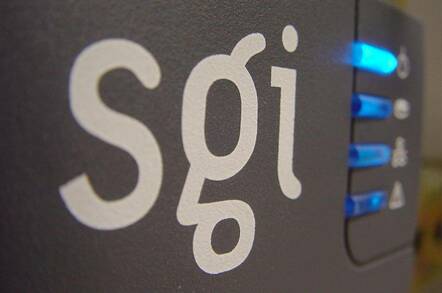 Veritas this week took a major step to bulk up its Linux business by announcing partnerships with SuSE and VMware.
Veritas has been working for some time to bring its entire server and storage software lines up to speed on SuSE and is now saying the mission is accomplished. As of today, customers will find SuSE on equal footing with Red Hat across the Veritas product line. This will give customers in Europe, in particular, access to high-end clustering and file system software that can give groups of Linux servers more SMP-like characteristics.
In addition, Veritas had made its Cluster Server product available with VMware's ESX Server software. Again, this will add high-end failover and recovery functions to the virtual machines or partitions created with VMware's software. Customers can use the Vertias software for either Linux or Windows partitions.
The deal with VMware is a bit ironic as the company has recently been acquired by EMC. This, once again, puts Veritas in the position of helping out one of its major rivals/partners. SuSE too has been acquired by Novell.
Veritas is hoping the acquisition of SuSE by Novell will help push its own Linux products into new markets.
"Novell has a much better reach," said Ranajit Nevatia, director of Linux strategy at Veritas. "SuSE lacked the marketing power. So the deal only helps us expand our market as well."
Veritas will join Dell as a major SuSE backer at this week's LinuxWorld conference.
Veritas has made a fortune selling back-up products for Windows and file system and volume manager products for Unix - mostly Sun Microsystems' Solaris. In recent years, however, Veritas has upped its focus on Linux, hoping to cash in on the operating system's push further into the data center. Veritas makes a suite of products designed to make clusters of Linux servers behave more like classic SMP Unix systems.
Similarly, Veritas is now working with VMware to strengthen virtual machines.
"Until now, virtual machines were not capable of running in highly available environments," Nevatia said. "If something bad happened, you lost a virtual machine. With our product, you can keep applications in a virtual machine running when there is a hardware or software failure."
The Veritas Cluster Server lets a user either restart a server running in the same pre-failure state or move an entire server image onto a new box. Current Cluster Server customers receive the VMware support at no cost, but new customers will pay $1,995 per server.
Along with the new partner support, Veritas has fine-tuned a product of its own by upgrading OpForce.
Veritas acquired the OpForce software with its purchase of Jareva. The software falls into the elusive virtualization category. For Vertias this means that the OpForce code can look out over a data center and detect any relevant hardware, including servers, routers and things like load balancers.
Customers can then use the OpForce product to send out patches or updates to numerous servers at once instead of doing each one manually. In addition, rules can be set up, for example, to provision a new Web server automatically if traffic suddenly soars.
With Version 3.2 of OpForce, Veritas has done some minor tweaking to these tools. The major addition to the software comes from the new SuSE support for the product. See above.
It's difficult to say how well Veritas' Linux push has gone. There are plenty of customers out there interested in using Linux clusters to replace SMP for certain functions. It's not clear, however, how much customers are willing to pay for high-end software add-ons, especially when Linux largely runs on Web servers. ®
Related stories
Veritas ships Bare Metal boost for Linux, AIX and Windows
Veritas buys Ejacent
Veritas and NetApp snuggle up
Sponsored: Minds Mastering Machines - Call for papers now open