IBM's Storage Tank spotted in Ohio
On the loose at last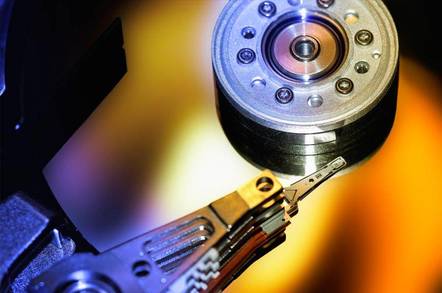 The motorcycle riding Frankensteins in IBM's storage tank lab have managed to bring their precious file system to life in an Ohio data center, as part of a major storage deal with the Ohio Supercomputer Center (OSC), IBM announced today.
IBM released Storage Tank - now known as the TotalStorage SAN File System - near the end of last year after a series of Microsoft-worthy delays. But the software now appears to be up and moving with OSC picking the technology to drive a 600Tbyte data warehouse used for scientific research. OSC has already started running the software on IBM's FastT storage servers and SAN Volume Controller.
In total, OSC has boosted its storage capacity five-fold over a previous system, which is good news for researchers. They are using the storage for collecting bioinformatics data, collider experimental data, seismic data and radiological data.
The SAN File System helps spread information across numerous storage systems, meaning researchers should have better access to information. IBM's technology adds a layer on top of existing software that basically makes it possible for any authenticated user to pull a file off any system in the data center.
"The large capacity storage will facilitate the massive data stores created by computing activities of researchers across Ohio," said Paul Buerger, OSC Leader of Systems and Operations. "The capacity and performance of this new storage environment will allow researchers to attack problems that may have been difficult or impossible to address previously."
IBM, of course, is yet to ship key support for non-IBM operating systems and hardware with the SAN File System. Big Blue spent years billing the technology as the greatest multivendor code of all time, only to end up shipping the product with AIX and Windows support only. But more OSes are on the way - promise. ®
Sponsored: Minds Mastering Machines - Call for papers now open