IBM enhances Linux DB2
From weeks to hours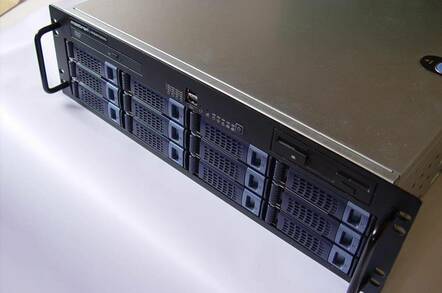 At next week's LinuxWorld conference in New York, IBM will show off the upcoming 64-bit version of its DB2 database for Linux, enhancing clustering and scalability capabilities and providing a port to non-Intel boxes.
Heading the list of improvements will be a Linux-based
DB2 partition adviser for automating cluster management, said Gary Schneider, director of Linux business development at IBM. It allows database managers to optimize the performance of databases running over multiple machines without manual intervention, cutting the time for the task from weeks to hours.
The aim is to steal a march on Oracle and provide an alternative to that company's Real Application Cluster technology, said IBM.
The company will also port DB2 to run under Linux on the high end pSeries Unix machine in order to appeal to users of heavy duty clusters and boost the performance of the database. Previously, 64-bit Linux was only offered on Intel-based machines. And IBM says it will be the first database vendor to support the newly completed 2.6 Linux kernel.
Preview code will be available to developers from January 21.
© Copyright 2004 News IS
News IS is a weekly newsletter published by Rethink Research, a London-based publishing and consulting firm. News IS covers the news announcements, business transactions and financial statements of the top 150 or so IT vendors, along with other news of interest to the modern senior IT manager working within data centre technologies. Subscription details here.
Sponsored: Minds Mastering Machines - Call for papers now open