Sun slumps in Q2
So very flat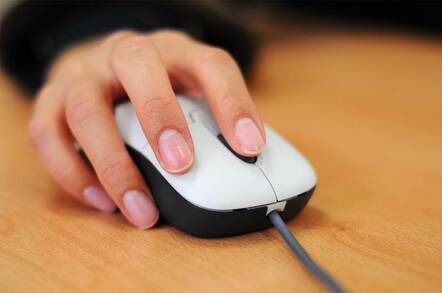 Sun Microsystems continued to have a tough time in its second quarter as revenue fell and a small round of layoffs were announced.
Sun posted revenue of $2.9 billion for the quarter - a slight decrease from the $2.92 billion reported a year ago. The net loss for the quarter was $125 million or $0.04 per share compared with a loss of $2.28 billion or $0.72 per share last year. The figure for last year takes into account a $2 billion charge related to Sun's acquisition of server appliance maker Cobalt.
Sun's CEO Scott McNealy defended the company's strategy despite the lackluster results.
"(This) was a quarter of progress for us," McNealy said. "We announced over 20 new products at our sold-out SunNetwork conference in Berlin and a significant alliance with AMD that will continue our strategy of using industry economics to deliver extreme performance at compelling price points and puts Sun in a strong product position for calendar year 2004. We continue to be confident that these investments, along with our ongoing focus on operating efficiency and quality, will deliver increasing value to our customers and partners worldwide."
Some analysts have pressured Sun to cut its research and development budget and to fire workers to help push the company back toward profitability. Sun did say it would let 300 employees go from its Newark, California campus but announced no plans for a broad set of layoffs.
In the second quarter, Sun saw product revenue fall to $1.9 billion from $2.0 billion a year ago. Part of the product number includes storage sales, which dropped 4 percent year-on-year to $376 million. Services revenue, however, rose to $944 million from $902 million.
Sun had a more balanced set of server sales during the second quarter as compared to the first, the company said. Sun moved a fair number of both its high-end systems and volume products. In Q1, Sun was hurt by flagging high-end system sales.
Sun had a strong quarter in Europe, while sales in the US dropped 4 percent year-on-year, and sales in Japan fell a whopping 21 percent.
"We are disappointed with this performance in Japan," said Sun's CFO Steve McGowan. "We have taken several actions to improve our performance and realign our cost structure."
Looking ahead, McNealy promoted Sun's "imminent" launch of the UltraSparc IV processor. Sun will probably unveil the chip at its analyst conference next month. In addition, McNealy plugged the upcoming Opteron line of servers due out from Sun near the end of the first calendar quarter.
"We believe we will be the premier brand for AMD," McNealy said, noting Sun was late to the market for x86 processors by five to six years.
While analysts continued to hammer away at when Sun will return to profitability, during a conference call, McNealy deflected the discussion to near term success.
"(This quarter) was pretty much on track with what we were trying to get," he said. "It had some nice little upsides to it . . . our focus is not changing." ®
Sponsored: Learn how to transform your data into a strategic asset for your business by using the cloud to accelerate innovation with NetApp