Big Blue tempts Big Pharma with massive Opteron server sale
Taste 32-bits for free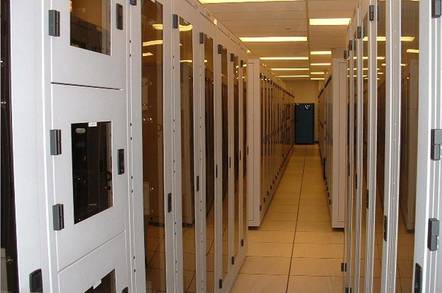 Proving how closely it follows The Reg, IBM today announced its most significant Opteron server customer win to date by signing up Bristol-Myers Squibb to buy a number of systems.
Just yesterday, we reported on some of the dangerous market conditions facing Intel's 64-bit Itanium processor and stated that IBM, along with Sun Microsystems, may well pick up some major Opteron deals in the near term. And like clockwork, IBM dropped word of its deal with the pharmaceutical giant Bristol-Myers, good for 64 of IBM's x325 servers running on AMD's own 64-bit Opteron offering.
So far, IBM has targeted the x325 at Opteron's supposed sweet-spot in the high performance technical computing market. IBM helps companies cluster a number of the systems together to handle large workloads such as drug discovery. The Bristol-Myers win makes IBM's strategy look pretty spot on.
But does the deal smell as sweet as it looks? Maybe not.
"IBM presented a full portfolio of servers then let us choose the solution that best met our requirements," said Rick Vissa, executive director of PRI Informatics at Bristol-Myers Squibb. "We found that the Opteron-powered e325 provided the capability to run our 32-bit Linux applications with an integer processing capability that other vendors could not match."
From that statement, you have to peg this as an all out performance deal and not one based on the 64-bit extensions of Opteron. Although, IBM's marketing types went on to add a bit about 64-bit software cropping up down the line later in their press release. Always thinking ahead at Big Blue. Good for them.
To see whether or not Opteron is really putting pressure on Itanium, potentially to the point of disaster for Intel, keep watching for customer wins that make a bigger deal about the move to 64-bits. That's the key for AMD against Intel and a nice way for IBM to take a jab at Itanium lover HP. ®
Sponsored: Learn how to transform your data into a strategic asset for your business by using the cloud to accelerate innovation with NetApp