SGI sees gravy coating midrange Linux on Itanium servers
Altix 350 unveiled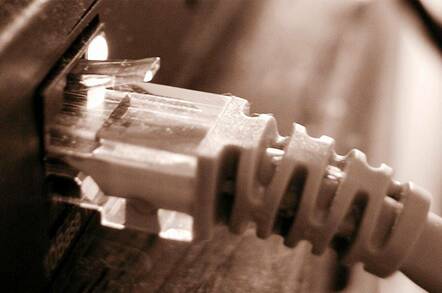 SGI has shown how far Linux running on Intel's Itanium processor can go. Now it wants to show how cheap this combination can get.
In the rather small market for Itanium servers, SGI is one of the leaders in large systems with its 64-processor Altix 3000. Now, SGI will start selling a complementary server in the Altix 350 - a 16-processor midrange box. The system is made up of four-processor "building blocks" and puts SGI square against IBM and HP in the midrange Itanium market.
With a four-processor Altix 350 coming it at around $21,599, SGI hopes to lead the pack in midrange Itanium pricing.
SGI has received praise from open source fans for trying to prove that Linux can run well on servers with more than four processors. Unix vendors and analysts tend to knock Linux as an immature option on this class of system, but with an average processor count of 48 for the Altix systems, SGI is doing its part to crush this line of thought. This mission is key for the company as it looks to expands beyond its own MIPS processor and Irix operating system business.
Unfortunately for SGI, customers are having a hard time swallowing the 64-bit Itanium processor proposition. Total vendors combined are shipping less than 5,000 Itanium 2 servers per quarter with HP accounting for close to 95 percent of these sales, according to IDC. Still, SGI is happy with the niche it has carved out.
"We are actually a very important number 2 vendor in the Itanium 2 market," said Andy Fenselau, SGI's Altix product line director.
SGI hopes to build on this number 2 position with the Altix 350, as it gives the company a chance to attract a new set of customers. SGI typically goes after government bodies, entertainment companies and researchers looking for very high-performance, costly kit. But with the midrange Altix 350, SGI thinks it can tap into the general purpose Itanium 2 market.
"For us, this is pure gravy," Fenselau said.
The Altix 350 ships with 1.0GHz, 1.3GHz, 1.4GHz and 1.5GHz Itanium 2 processors, and SGI is also making Intel's Low Voltage Itanium 2 chips available. It supports up to 192GB of memory per system, up to 4 PCI-X buses and two disk drive bays.
Both SuSE Enterprise Linux and an SGI modified version of Red Hat are available for the kit.
Despite IBM and HP's claims to the contrary, SGI insists that both companies are continuing to back their versions of Unix over Linux on midrange and higher servers. This gives SGI an advantage with those customers who are very bullish on Linux and looking at Itanium, Fenselau said.
"With HP, there is a lot of natural opportunity there," he said. "Their customers are already thinking about Itanium. We also see IBM as very vulnerable. Their pricing model is outdated."
In the future, SGI will look at AMD's Opteron processor as an option and, should Intel do the deed and ship an x86-64-bit processor of its own, SGI would consider that as well. But for the time being, the company is happy to try and stick this Itanic thing out. ®
Sponsored: Minds Mastering Machines - Call for papers now open