UK.gov claws deeper discounts from Oracle
OGC returns for second bite of cherry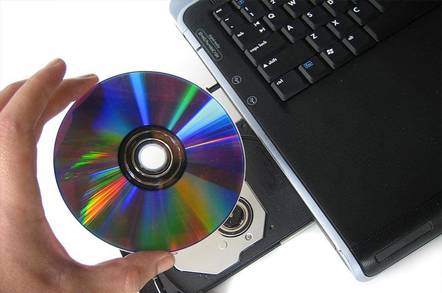 The British government's Oracle bill should come down, following the renegotiation of licence terms with the enterprise database vendor.
The Office of Government Commerce (OGC) which reworked the Oracle Ts&Cs was pleased enough with its labours to issue a press release on the matter, but why publish it on December 29, guys, a time when even fewer tech journalists are at work than civil servants.
Under the new pricing regime, individual departments can elect to buy licences on a per processor basis. Previously, the tally was based on named individuals, so this gives an obvious opportunity for earlier price breaks. The volume discounts now kick in at 500 processors. Also Oracle has agreed to a reduction in the minimum number of users required for an Enterprise License Agreement.
In the previous memorandum of understanding signed by the OGC and Oracle in February 2003 - and meant to last three years - Oracle ceded to the UK the same level of discounts as it did the much larger US federal marketplace. This should have secured price cuts averaging 11 per cent for the UK public sector, according to last year's bumf, but we have no idea if this panned out in practice.
Prior to last year's agreement, individual public sector organisations negotiated separately with Oracle, obtaining different prices. In a statement at the time, Oracle said the deal would deliver "significant value" for the company. With all government Oracle procurement negotiations now pooled under the OGC, it is difficult to see how "significant value" translates into anything but "less money".
Precise terms are, as is the way with such things, confidential. But how unlike the swashbuckling Oracle of yore. Not so long ago the company would robustly defend itself against accusations from analysts of overcharging. But the company lost most its swagger, following the furore in 2002 over a licensing deal with the state of California. The terms were based on unfeasibly high volume protections and could have gouged tens of million dollars from state coffers.
Also the company is now facing a serious competitor for database spend - in the guise of IBM and DB2 - in years. Nothing concentrates the mind of a corporation so much as the prospect of losing a monopoly. Heck, it's even time to be nice to dollar-pinching customers.
Where Next?
The OGC is now flexing its purchasing power muscle at Microsoft. The UK government is thought to spend around £100m a year on Microsoft licences and it is mustard keen to reduce this by a substantial amount.
In recent months, the OGC has funded programmes to investigate the feasibility of open source software, including - gasp! - on the desktop. Few seriously expect UK.gov to conduct a wholesale switch from Microsoft, but it will do negotiations little harm for the OGC to buff up an alternative technology supplier or ten. Nothing concentrates the mind of a corporation so much etc. etc. ®
Related stories
Oracle cleans up pricing act
Newham ditches IBM OSS trial, but goes to extra time with MS price talks
UK govt pitches Sun as OSS challenger for 500k desktops
Open source not ready for desktop, IBM told UK government
UK gov aims for 'level playing field' with open source pilots
Sponsored: Minds Mastering Machines - Call for papers now open