Apple claims storage price lead
RAIDing party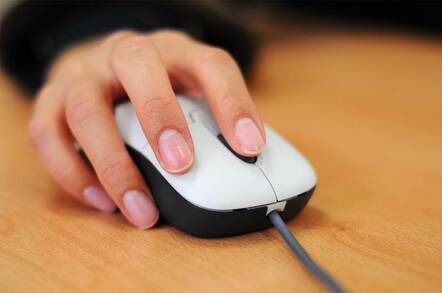 Apple this week claimed it has leapfrogged the price performance of storage systems from Sun, Hewlett-Packard, Dell and EMC and is offering its new RAID storage subsystem for Windows and Linux as well as the native Mac Unix OS.
The Xserve RAID is a rackmounted system delivering 3.5 terabytes of storage capacity, with throughput of up to 210 MBps, and a price performance measure of $3 per gigabyte.
This is the first time Apple has introduced support for Windows and Linux-based computing environments. It also features broad industry support from 11 companies including Microsoft, Veritas, Red Hat, Brocade and QLogic.
"For the first time, customers running Windows and Linux can take advantage of Xserve RAID's incredible price performance and breakthrough technology," said Philip Schiller, Apple's senior vice president of Worldwide Product Marketing. Prices start at $5,999 and Apple says its pricing takes it to just a fraction of the cost of Sun, HP, Dell or EMC equivalents.
The Xserve RAID is designed with 14 independent ATA/100 drive channels, and the dual independent RAID controllers offer sustained throughput of over 200 MBps – Apple reckons this is perfect for uncompressed 10-bit High Definition video editing, using protected RAID level 5.
The Apple Xserve RAID has qualified under the Microsoft Designed for Windows Logo Program and runs with Microsoft's Windows Server 2003. It is also the first time that it has opted for Red Hat Linux certification on an Apple product.
The Xserve RAID has also just completed Fabric Aware testing with Brocade fabric switches in multi-vendor SAN environments, and it will also work with the QLogic SANbox2-64 and SANbox 5200 Fibre Channel switches.
The Xserve comes with a new version of Apple's
Java-based management and monitoring utility, RAID Admin, which has the traditional Apple ease of use.
Certifications include Veritas Volume Manager storage management; Candera SCE 510 network storage controllers; Chapparal RAIDar Provisioning Services; Host Bus Adapter vendors LSI Logic, ATTO Technologies and Emulex.
© Copyright 2004 News IS
News IS is a weekly newsletter published by Rethink Research, a London-based publishing and consulting firm. News IS covers the news announcements, business transactions and financial statements of the top 150 or so IT vendors, along with other news of interest to the modern senior IT manager working within data centre technologies. Subscription details here.
Sponsored: Minds Mastering Machines - Call for papers now open