Apple and IBM spruce up slim kit
Xserve and blades boosted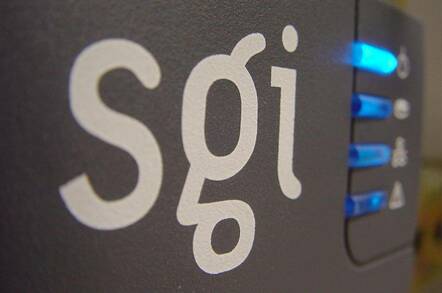 Apple and IBM - at times rivals in the server market and other times partners - both upgraded some of the sleekest systems in their product lines on Tuesday.
Apple made the uncharacteristic move of releasing serious iron at its flagging customer conference, upgrading the Xserve with the G5 processor. It's amusing to see how long Apple waited to boost the Xserve given the success the G5 has already had in the server arena. A cluster of cumbersome Mac G5s were recently linked together to form the third fastest supercomputer.
IBM manufactures the G5 under the Power PC 970 brand for both itself and Apple.
The new Xserve G5 beats out the previous G4 model by 60 percent in overall processing power. The system ships with a new controller, three Serial ATA drives for up to 750GB of storage, dual PCI-X slots and dual Gigabit Ethernet ports. The 1U system starts at $2,999 and is available with either single or dual 2.0GHz G5s.
Apple also showed off its Xgrid software for clustering Xserves to run large computing tasks.
Apple's Xserve has long been cheered as a sleek, solid server that is a perfect answer for corporate customers. The popularity of the server coupled with the power of the G5 has every Apple fanatic insisting the company is a real force in the server market, as repeated e-mails to The Register confirm. The reality, however, hard as it is to swallow for some, is that Apple owns as small of a share of the server market as it does for standard computers. It has a long, long way to go before challenging IBM, HP, Dell or Sun Microsystems in the general purpose server realm and probably has little ambition to go head-to-head against the big boys.
For IBM's part, the company rolled out a new four processor blade product dubbed the HS40. IBM calls the product "ultra-slim" with seven of HS40s taking up 7U of rack space. The server will run on Xeon chips and fit alongside the smaller HS20. It ships next month.
IBM will additionally begin selling the JS20 blade server based on the Power PC 970 chip in the coming months, as first reported here.
IBM also finally announced the x365 server. We broke the news of this four processor box last month. ®
Sponsored: Minds Mastering Machines - Call for papers now open