IBM ready to roll with new x365 workhorse
More servers reach Summit 2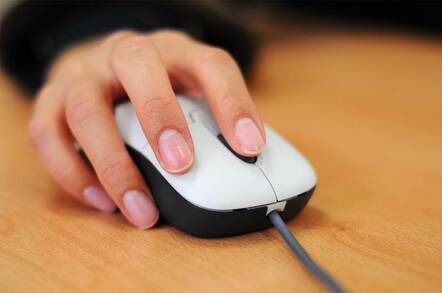 Sneak Peek The Intel server team over at IBM continues to deliver product at a steady pace with the company planning to release a new four-processor box - the x365 - next week.
IBM has been on a hell of a run this year, outpacing rivals in the Intel server category in the last three quarters. The recent Q3 numbers from IDC again show IBM holding on to the top spot in overall sales and demonstrate general health in IBM's various server lines. The story could even get a bit better in coming months as IBM rolls out its new EXA chipset across the xSeries server line, as is the case with the x365.
This four processor box knocks off the existing x360 and serves as IBM's rack-dense box of choice for fairly large workloads. As mentioned, the system will ship with the second generation EXA chipset - you might more familiar with the Summit code-name. Within the 3U box, IBM has also packed in its RXE-100 I/O expansion chassis for scaling up I/O performance in the fabled "pay as you grow fashion."
The system runs on 2.0GHz, 2.5GHz or 2.8GHz Xeon MP processors from Intel with a 400MHz front-side-bus to boot. It supports a maximum of 32GB of memory and has dual Gigabit Ethernet and dual-channel Ultra320 SCSI controllers.
There are a host of high availability features present on the new box, which fits in well with IBM's pitch for the product. The x365 is meant to be a workhorse for Windows and Linux users. It ships with the third-generation Chipkill technology, memory hardware scrubbing to correct soft memory errors without software intervention, six hot-swap fans and dual power supplies.
Overall, the new kit fits in between the x345 server and the very high-end x445 box. The x365 has some performance bumps and expandability options not available with the x345 but not all the bells and whistles of the x445.
You're not likely to hear a whole about this product for the next few days, as an NDA document helped us suss out many of these details. Other reporters have likely been bound and gagged by the promise to hold this NDA until IBM is ready to launch, but The Register does not subject itself to such conventions.
Instead, we bring you this link and fill in the "Price and Buy" missing information with news that the box goes on sale next week at a list price of $6,869 for a one processor 2.0GHz system. A two processor 2.8GHz box will start at $16,299. ®
Sponsored: Minds Mastering Machines - Call for papers now open