HP dangles $1 billion worth of services deals in front of analysts
Inking along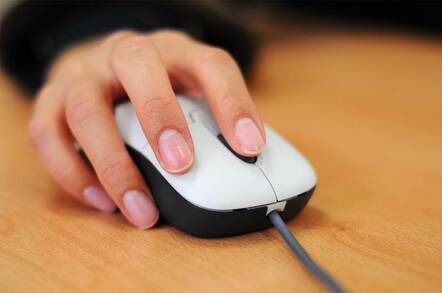 With analysts circling HP like a pack of famished dingoes, the company did the only thing it could to stave off a devouring - it announced $1 billion in new services contracts.
More than a fair bit of tension preceded HP's analyst conference held today in New York. A flood of stories, including our own, hit the wires yesterday, calling for HP to prove the Compaq side of the house is worth its weight in profits. With HP largely putting the mechanics of the Compaq acquisition behind it, pundits have turned once again to inspecting the bottom line.
To throw any overzealous mongrels off its scent, HP first thing this morning dished out the $1 billion in services wins. Novell, butter house Land O'Lakes and the U.S. Postal Service have all been added to a $600 million deal announced last week with the Bank of Ireland.
Information on all of the deals ran a bit thin, but HP did say the USPS has signed up for an eight year $50 million ride. It also inked - the most popular word at HP - a 15-year deal with the Romanian National Health Insurance House for $135 million and a $38 million deal with Mexico's Grupo Televisa.
Along with the wins, HP announced that it will continue to try and create tighter links between its services and enterprise systems businesses, as opposed to developing weaker links. The company may also consider buying small software companies to bolster its management portfolio.
Will this strategy help HP differentiate itself from Dell and IBM? CEO Carly Fiorina thinks so.
"I know it is popular these days to describe HP as stuck between IBM and Dell," Fiorina said, according to various media reports. "It is particularly popular for our competitors, IBM and Dell, to say we are stuck between the two. The facts don't support the thesis."
Hmm.
Dell makes hundreds of millions in profit off of PCs and servers, while HP usually sells these products at a loss. And IBM's software and services businesses outpace HP's. But that's just the popular view. ®
Related Stories
HP would be better off without Compaq drain - Analyst
HP preps online music store
The new HP is ready for its next test
Sponsored: Minds Mastering Machines - Call for papers now open