HP would be better off without Compaq drain – Analyst
Did the musician know more than Carly?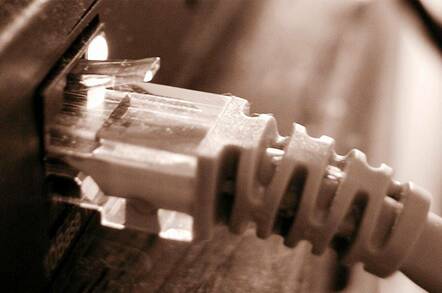 One of the premier hardware watchers around has challenged the rationale behind a merged HP/Compaq, saying the old HP may have provided better shareholder value than the new behemoth.
While HP has done a fair job of cutting costs and largely putting the distractions of the Compaq acquisition behind it, raw financial data suggests the company is diluting massive printing profits with large losses in the PC and enterprise hardware businesses, according to a report issued today by Toni Sacconaghi, analyst at Sanford Bernstein. The analyst states that the old HP would have posted much more impressive earnings per share figures than the new company and likely would have kicked the share price higher than current levels. He has challenged HP to answer some tough questions about the company's structure at its financial analyst conference to be held Tuesday.
"Our analysis reveals that HPQ's EPS in 2003 would very likely have been notably higher today had it not merged with Compaq; moreover, HPQ's Imaging profitability has surged since the merger while PCs' and Enterprises' have collectively weakened," Sacconaghi writes. "We estimate that a standalone HP would have generated $1.59 in EPS in FY 03 from Printing and Services alone (vs. HPQ's total actual earnings of $1.16), suggesting that PCs and Enterprise could have lost a staggering $0.40 a share (or about $1 billion pre-tax) and HP would still have delivered better EPS as a standalone company."
This is not an especially helpful analysis if you're in the executive ranks of the new HP. An unheralded "artist and musician" named Walter Hewlett predicted the lucrative printing and imaging business may be hurt by taking on Compaq's baggage. And now more than a year-and-a-half since the deal closed, these warnings appear to be coming to fruition.
Leave it to the always observant Sacconaghi to pour acid rain over HP's victory parade.
As we discussed last week, HP's fourth quarter was in many ways a bright spot for the company. All of its businesses reached profitability in the same quarter for the first time since the merger. This set a new baseline with which to measure HP, as much of the doom and gloom predicted by pundits did not occur. Yes, HP lost some market share, angered some employees and irked some users, but, all in all, it pulled off the largest tech merger in history with style.
The question Sacconaghi raises, however, is whether any of this matters. HP may be profitable across the board but at what cost.
"Despite having posted a strong FY Q4 (strongly above consensus revenue growth; solid EPS, reaffirmation of guidance), HPQ's stock has failed to rally, which we believe is largely because investors remain unconvinced of the company's future ability to deliver materially improved profitability in Enterprise Computing and PCs," the analyst writes.
Not surprisingly, it's largely many of the pre-acquisition worries that have Sacconaghi concerned about HP's future potential for growth. The company has yet to prove it can compete with Dell as a low-cost PC, server and storage supplier or with IBM as a "solutions" seller.
"The relative disappointment in ESG (Enterprise Systems Group) and PCs (again, the key tenets of the merger) is underscored by the fact that versus the revenue and operating profit targets HPQ provided last December at its analyst meeting, HPQ has exceeded its Imaging targets, but fallen short of its revenue targets in all other areas, and was also below its operating profit range for ESG and Services (and at the very low end of its range for PCs)," the analyst writes.
"The bottom line is because of the lack of improvement in PCs and Enterprise (both of which HP doubled down on as a result of the merger), and continued strength and improvement in Printing (which shrunk as a percentage of the total revenues due to the merger), HPQ would almost assuredly have stronger EPS (and probably a higher stock price) today if it were still a standalone company."
Ouch.
On all sides of its hardware business, HP is under pressure to keep innovation high while maintaining profitability - a challenge it's not clear the company can meet.
For example, rivals Sun Microsystems and IBM have heated up their attacks against HP's user base, sensing some weakness. HP recently pushed back the delivery dates for key features of Tru64 meant to be melded into HP-UX. In addition, HP has refused to ship the EV79 Alpha processor as promised, deciding instead to give a speed bump to the current EV7 chip. One may guess that these moves come as a result of the massive headcount and cost reductions in HP's enterprise business. If delays and end-of-lifes are what it takes to keep the ESG in the black, how long will users stick around?
All of these issues aside, HP would likely argue that the Compaq acquisition was based on long-term value and not short-term shareholder gains. HP CEO Carly Fiorina is often trumpeting the industry consolidation idea and sees a larger, more formidable HP as tougher competition against IBM down the road.
But there must be times when HP wonders what it's doing making servers and PCs when it could be a pure profit printing machine. How long can the company keep squeezing the PC and server groups to keep up before they give in? ®
Sponsored: Minds Mastering Machines - Call for papers now open