C&W flogs US ops by way of Chapter 11
Gores is buyer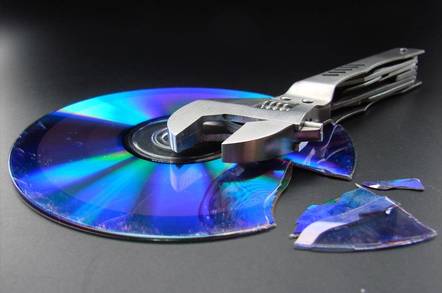 Troubled UK telecoms firm Cable & Wireless has announced its imminent exit from the US market with the sale of its assets to Gores Technology Group.
The move out of the US market was first announced in June, but it is only now that the company has managed to find a buyer for its assets. The US business lost $255 million last year.
The company's US operations will be sold to Gores Technology Group for $125 million. The sale is being conducted under Chapter 11 Section 363 process bankruptcy laws. This takes place as a condition of sale, requested by Gores Technologies. Cable & Wireless said that it would make a Chapter 11 filing on Monday.
Two subsidiaries are covered by the sale, Cable & Wireless USA and Cable & Wireless Internet Services, which together are called Cable & Wireless America. Cable & Wireless has announced that the remaining cost of its exit from the American market is not expected to exceed STG300 million.
The price being paid by Gore Technologies comprises of USD50 million in cash and USD75 million in a loan note from the company, both of which will be delivered on completion of a sale of the US businesses. Cable & Wireless confirmed that the deal is subject to closing adjustments based on business performance targets that have been set for working capital, revenue and certain overhead expenses. Although the purchase price could be reduced if Cable & Wireless America does not achieve these targets, under the terms of the sale agreement, it cannot be reduced to less than USD50 million. The company said that the proceeds of the sale would be used to pay off outstanding liabilities in the US.
"As I said last June, we were looking for ways to achieve a least cost exit, whilst taking account of our customers' interests. I am therefore pleased we have found a solution that will allow the US Businesses to have a positive future under new ownership," said Francesco Caio, chief executive of Cable & Wireless plc.
The announcement is the latest in a series of moves aimed at restructuring the company. Cable & Wireless announced that in June that it would be shedding 1,500 jobs. The company's share price was up on Monday morning on the London Stock Exchange, trading at £1.375, up 6.38 per cent from Friday's closing price. Analysts had predicted a far higher cost of exit from the US. ®
Sponsored: Minds Mastering Machines - Call for papers now open