Cisco Wi-Fi kit in minor security flap
WEP schlep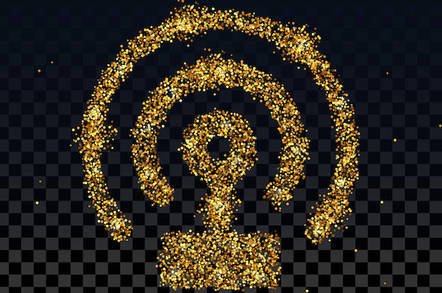 Cisco yesterday warned of a security vulnerability in the software running on its popular line of Aironet wireless LAN access points.
Under certain conditions, Aironet Access Points running Cisco IOS software will send static Wired Equivalent Privacy (WEP) keys to in clear text to Simple Network Management Protocol (SNMP) server every time a key is changed or AP rebooted.
Not good - but the relevant enable traps wlan-wep command is disabled by default on Cisco's hardware, so the flaw is not particularly high risk.
Network admins are advised to disable the command as a workaround.
Any dynamically set WEP key will not be disclosed by the vulnerability.
The vulnerability was discovered by security researcher Bill Van Devender. Cisco is not aware of any malicious exploitation of the software flaw.
Cisco Aironet Access Point 1100, 1200 and 1400 series running Cisco IOS software are potentially affected. The Cisco AP 350 running Cisco IOS software is not affected, nor are Aironet Access Points running VxWorks based Operating System software.
The networking giant is offering free software upgrades designed to remedy this vulnerability for all affected customers.
More info in Cisco's advisory here. ®
Sponsored: Learn how to transform your data into a strategic asset for your business by using the cloud to accelerate innovation with NetApp