Reseller touts home WLAN pack with easy to use security
Web-based WLAN setup, admin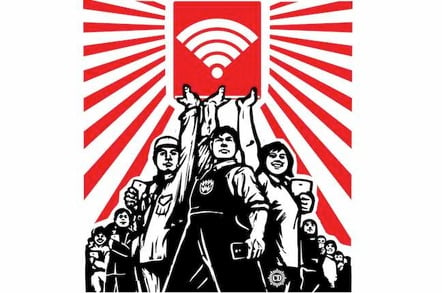 UK reseller Dabs has launched a Wi-Fi offering that it claims will deliver a fully secure environment yet retain plug-and-play access to home WLANs.
Dabs is essentially bundling services provided by hotspot aggregator MyZones with Netgear's ME103 ProSafe Wireless Access Point and the vendor's MA111 Wireless USB Adaptor for £99 excluding sales tax.
Essentially, MyZones allows you to manage your WLAN's security through its web page - or in this case, a Dabs-branded one. The Wi-Fi hardware is preconfigured to operate with MyZones.
Dabs' service encompasses the three services offered by MyZones: one for home networks, another to allow different households to share a broadband connection and a third which lets users operate their WLANs as public hotspots.
We should point out here that the latter two may infringe the terms and conditions of your broadband access package, many of which do not permit sharing connections across multiple sites.
Dabs' service is subscription based: the bundle includes the cost of operating the service for the first year. Dabs didn't say how much it will cost beyond that 12-month period, by MyZones charges a fiver a month.
In addition to taking the burden of setting up a secure wireless network off your hands, the subscription fee includes a "seven days a week, 8am to 12pm" telephone tech support reached via a 50p a minute premium rate line.
You also get access to other MyZones affiliated public hotspot network, GlobalZone, should you be in the area. Extra usage fees apply, buy no details appeared to be forthcoming from MyZones' web site. ®
Sponsored: Learn how to transform your data into a strategic asset for your business by using the cloud to accelerate innovation with NetApp