Europe to adopt Wi-Fi faster than US
Mobile-friendliness, cafe culture key drivers, says analyst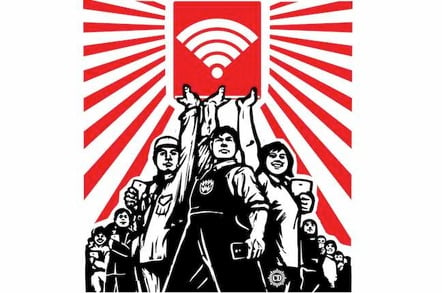 Demand for public WLAN services will be stronger in Europe than the US during the next five years, according to a study carried out by US market watcher Insight Research.
Worldwide, some $163 million will be spent on Wi-Fi services and kit during the 2003-2008 period. Insight's study - Wi-Fi in North America and Europe: Telecommunications' Future 2003-2008 - expects global revenues to grow from $7 billion this year to $44 billion in 2008, a compound annual growth rate of 44 per cent.
Insight didn't offer a specific breakdown of US vs European revenue, but is expects the adoption of Wi-Fi in Europe more quickly than in North America. Essentially, it's Europe's technology lag that will drive its growth. Fewer new buildings with Ethernet cabling installed during construction and the cost of wiring existing office space will steer business toward wireless networking.
Europe also has a stronger standards-based mobile communications heritage, thanks to the ubiquity of GSM mobile phones. That favours IT solutions that deliver a high level of mobility.
Europe also has a lower installed base of office PCs. That, plus the natural upgrade cycle, will favour the purchase of newer systems with integrated Wi-Fi. In the consumer space, Europe's cafe culture and ubiquitous mass transit systems lend themselves to public hotspots, says Insight.
Globally, equipment providers will be the big Wi-Fi winner initially, says Insight, accounting for $5 billion out of this year's $7 billion WLAN revenue - services account for the remaining $2 billion, 28.5 per cent of the total. By 2008, services will account for 41 per cent - $18 billion of that $44 billion total.
"We expect growth of European Wi-Fi services to surpass North American service revenue well before the end of our forecast period," said Insight Research President Robert Rosenberg. ®
Sponsored: Minds Mastering Machines - Call for papers now open