Oracle is still serious about acquiring PeopleSoft
We really, really mean it this time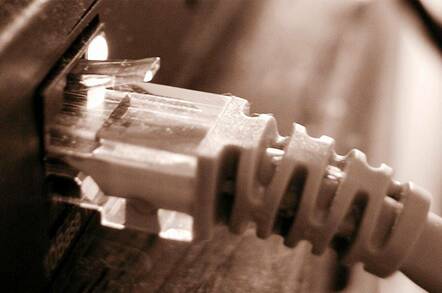 How many Oracle executives does it take to assure the world at large that it still wants to acquire PeopleSoft?
Three.
Without leisure suit Larry around, Oracle on Monday was forced to turn to a trio of other hands for a momentum building exercise. Safra Catz, Jeff Henley and Chuck Phillips held a conference call to tell analysts and press why Oracle can and will pull off a hostile takeover of its fellow enterprise app maker.
"Let us be clear," said Phillips, executive vice president at Oracle. "We remain committed to acquiring PeopleSoft. There is no merit to the proposition that the deal is dead."
Oracle is standing strong behind its belief that a $7.3 billion buy of PeopleSoft will benefit customers and make the software market more competitive as a whole. The executives pointed to SAP, Microsoft, IBM and a host of smaller companies as viable competitors in the enterprise app segment. In addition, Oracle urged that PeopleSoft customers will benefit from ten years of continued support and a larger services organization.
Oracle, however, faces a number of hurdles before it can secure PeopleSoft's user base.The company must still receive approval from the U.S Department of Justice and the European Commission and then probably fight a fierce proxy battle before all is said and done. Oracle expects to hear from the DoJ in January and within the next 120 days from the EC.
In the meantime, Oracle plans to nominate a slate of directors for PeopleSoft's board by January. There is a PeopleSoft shareholders meeting in June to vote on new board seats.
The Oracle executives continued to batter PeopleSoft with a host of damaging charges. CFO Henley repeatedly urged that PeopleSoft has engaged in shady accounting methods to boost the company's performance. Henley also pointed to declines in PeopleSoft's license revenue as a sign of weakness.
All in all, the conference call added to the mudslinging campaigns being conducted by both sides. The Oracle brass chided the press and analysts for falling victim to PeopleSoft fluff, while dishing out belly lint of their own. ®
Sponsored: Learn how to transform your data into a strategic asset for your business by using the cloud to accelerate innovation with NetApp