Peoplesoft welcomes EC intervention
Changes small print on refund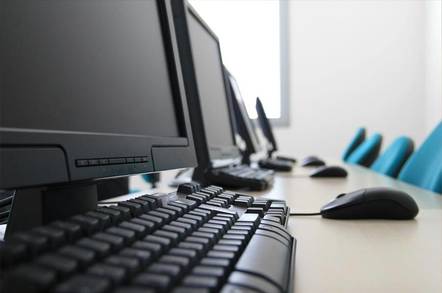 Two announcements this week affect the Oracle vs Peoplesoft hostile merger, a Peoplesoft endorsement of the decision by the European Commission to carry out a deeper review, and some adjustments to the terms of Peoplesoft's new refund program.
You couldn't expect any other outcome from Peoplesoft other than glee, to the news that the European Commission wants to further explore the effects in Europe of Oracle and Peoplesoft merging.
It expressed it in the form of a press release that said that the, "European Commission's decision reflects what we believe is the Commission's concern about the anticompetitive impact of Oracle's unsolicited tender offer on the industry.
In addition to the European Commission's review, Oracle's unsolicited tender offer continues to be the subject of ongoing reviews by the US Department of Justice and a task force of state attorneys general."
"PeopleSoft's Board has said that the proposed combination of PeopleSoft and Oracle faces substantial regulatory delays and a significant likelihood that it would be prohibited."
In the meantime Peoplesoft has dropped some of the language of its Customer Assurance Program, a promise to pay customers a refund on licenses of between 2 and 5 times the license fee, if software or support for software was discontinued after an acquisition of Peoplesoft by a third party.
The changes were announced in a filing at the SEC of terms that might affect business, as have all the earlier statements about the program. It didn't spell it out, but merely re-iterated the wording adopted for the latest renewal of the program, and left reviewers to compare it with the previous terms.
The aim seemed to be to make it harder for Oracle to legally have the program declared illegal.
Oracle has complained to a court that the refund as it was previously worded might invoke the refunds even if it tried to run the business as Peoplesoft would, especially if it made changes due to competitive pressures or a weak economy. It argued that this make the company immune from takeover and that this made the provision illegal.
Provisions that were cut included a requirement to adhere to strict expenditure limits on R&D, the amount of cash spent on development and support, and there was an automatic penalty for product delays. None of these will now trigger a refund.
Estimates suggest that anyone acquiring Peoplesoft already has an exposure over $800m which might rise to well over $1bn by year end.
Oracle now says this is confusing the customers, while Peoplesoft says that in essence, nothing's changed.
© Copyright 2003 News IS
News IS is a weekly newsletter published by Rethink Research, a London-based publishing and consulting firm. News IS covers the news announcements, business transactions and financial statements of the top 150 or so IT vendors, along with other news of interest to the modern senior IT manager working within data centre technologies. Subscription details here.
Sponsored: Minds Mastering Machines - Call for papers now open