Sun to acquire identity broker
Is your baby safe?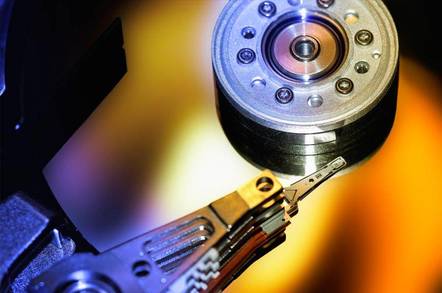 Sun Microsystems is not shy about its ambitious identity tracking plans, announcing today an agreement to buy Waveset Technologies based in Austin.
Waveset makes a variety of identity management software, including the Lighthouse Provisioning Manager, Lighthouse Password Manager, Lighthouse Identity Broker and Directory Master. With charming product names like that who could pass the company up?
Sun plans to add the Waveset products into its Identity Management product sold as part of the Java Enterprise System software bundle. The technology will be used to build out Sun's Java card, RFID and Web services authentication portfolio.
Sun's CEO Scott McNealy and Oracle CEO Larry Ellison have long dreamed about tracking the world together. They are not shy about wanting to implant a tag within every man, woman, child and dog. Don't believe us? Take McNealy's word for it.
"They're going to slap that baby's bottom, then slip an ID chip in their neck or between their shoulders so you can keep track of your kid," McNealy said at a meeting earlier this year. "That's not Big Brother; that's dad."
McNealy's sentiments have certainly changed from his early days as a punk rebel among CEOs.
These days Sun is rolling out RFID test centers for Wal-Mart, pushing Java cards with every breath and assuring the world at large that it will be tracked and catalogued by powerful Sun servers.
Waveset's customers include 7-Eleven, Circuit City, Kraft Foods, the U.S. Department of Defense and Merrill Lynch. Uh oh, Steve. Looks like you and McNealy are about to have a much more personal relationship. We're sure Scooter would be happy to insert the tag somewhere uncomfortable when you're ready.
Sun expects the deal with Waveset to close by year end in an all cash transaction. Customary conditions apply.
If our kind readers were willing to pass along a photo of a baby McNealy being tagged, we would be sure to publish the best efforts. ®
Related Stories
Wal-Mart turns customers into RFID lab rats
Defense Department wants RFID tags on everything but sand
Sponsored: Minds Mastering Machines - Call for papers now open