Huawei-3Com tie-up approved
All systems go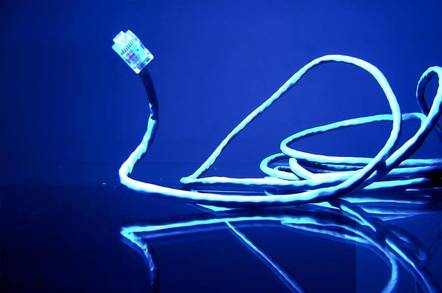 3Com and Huawei Technologies today announced that they had secured the remaining Chinese government approvals needed for their Joint Venture to begin operations.
Rather like nursing a prospective partner through a difficult separation, 3Com stood shoulder-to-shoulder with Huawei when Cisco sued the Chinese manufacturer for intellectual property theft.
Now that legal cloud has been lifted, Huawei-3Com can concentrate on the serious business of trying to prise enterprise networking market share away from Cisco. Many of companies have tried - and failed - to gain market share by undercutting Cisco but the networking giant has never before faced serious competition from outside its domestic heartland.
Based in Hong Kong but with principal operations in Hangzhou, China, and sales offices throughout China and Japan, Huawei-3Com, will market enterprise networking equipment including routers and LAN switches. Cisco, naturally, will be the principal competition.
3Com has the rights to market and support the Huawei-3Com products under the 3Com brand in all countries except China and Japan. In China and Japan, Huawei-3Com will sell products sourced internally as well as from 3Com.
Huawei is throwing its enterprise networking business, engineering and sales/marketing resources and personnel, and licenses to its related intellectual property into Huawei-3Com. 3Com brings to the table $160 million in cash, assets related to its operations in China and Japan, and licenses to its related IP.
Huawei's 2002 sales of $2.7 billion are expected to reach $3.5 billion this year, according to company estimates.
As Huawei-3Com begins operations, there will be approximately 1,500 employees based in China derived primarily from Huawei but with additional workers from 3Com as well as newly hired employees.
Huawei will own 51 per cent and 3Com will hold a 49 per cent ownership in the joint venture, though 3Com has an option to become 51 per cent majority shareholder in two years. ®
Related Stories
Cisco halts Huawei piracy suit
3Com-Huawei wins US, UK export licenses
3Com welcome to join Cisco-Huawei dispute
3Com teams up with Huawei
Cisco sues Huawei over IP 'theft'
Sponsored: Minds Mastering Machines - Call for papers now open