Choice is king in the promised land of 64-bit computing
The option explosion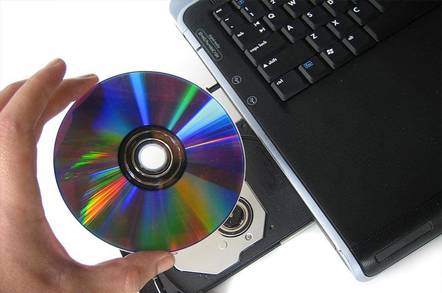 Analysis In case you haven't noticed, the world of 64-bit computing became a lot more interesting in the last week.
When the tech economy imploded a couple years back, a lot of the industry focus on high-end computing was directed to the possible effect Intel's Itanium processor would have on the businesses of Sun Microsystems, IBM, HP and Dell. Many analysts - even those usually considered skeptics - conceded that Intel's marketing might would win in the end and leave RISC franchises thinking of fonder times. That vision of a RISC vs. EPIC war, however, has not turned into a reality, and there is no better proof than the recent announcements from Sun and IBM.
Sun made its own executives blush Monday, as the company announced broad plans for an Opteron-based line of servers. Scott McNealy, CEO at Sun, abandoned his usual timid approach to anything not Sparc for a full on x86-64-bit assault scheduled to arrive in 2004. With Sun's broken will comes a major victory for AMD, as it has now secured two of the top three server vendors in the world for the Opteron platform.
IBM is the other major Opteron backer, and it has, perhaps, the most intriguing 64-bit story of any vendor. The stallion in IBM's 64-bit line is the Power4 processor and its successor due out next year - Power5. But everyone knows how that horse runs. The more tempting move comes with IBM's introduction of the PowerPC 970 blade server, which El Reg discovered first. The system sets the mark for IBM's price/performance 64-bit offerings, beating out its own Power4 product and Itanium-based gear.
All told, the moves by Sun and IBM have opened the door to a heck of a lot of choice for customers. This, friends, is a great thing.
The pundits who positioned Itanium as a standard a couple of years back are looking a bit silly these days. In the 64-bit realm, Itanium is the slowest selling processor and its price/performance/ecosystem lead is being challenged by that upstart AMD and new multicore designs in the works from other vendors. These days there is a rich line-up of 64-bit processors that run Windows, Linux and Unix. Each chip and OS combination has its own strengths.
The main point is that the options are there, and 64-bit computing is now, more than ever, a compelling choice for customers. Is Sun going to lock you into Solaris on Sparc? Nope. Is HP going to push you toward HP-UX? Nope. Do I have to port to this EPIC thing and buy new air conditioing? Nope again.
Why the Itanic has yet to set sail
It's brave for Intel to push the RISC replacement idea in this kind of environment, but, sure enough, the chip king is still at it.
"We are seeing some pretty strong momentum," Ajay Malhotra, the general manager of enterprise marketing and planing in Intel's enterprise group, told us. "Even if (the analysts) are off by certain percentages, we are on an undeniable trajectory to eclipse incumbent architectures."
Malhotra, like other Intel execs, must keep beating the Itanic drum. Intel is seeing Itanium move out of the technical computing arena and into the enterprise, plenty of software tuned for the EPIC instruction set is available and there are serious performance improvements ahead. In fact, the Montecito chip due out in 2005 will be Intel's first 1 billion transistor processor with 24MB of Level 3 cache, dual cores and multithreading. Come aboard!
But nobody is doubting Itanium's performance. The experts are questioning Itanic's sales. IDC still has all OEMs shipping 3,250 Itanium systems combined in a record breaking quarter. Say IDC is off by 100 percent, and double the number. Intel is still left with a pittance of the 64-bit market.
With HP holding on to well over 95 percent of the Itanium market, the message is all too clear. Itanic is a PA-RISC and Alpha replacement and little else. The great Itanium ecosystem looks a lot like Walden Pond.
Intel can cite all the niche vendors backing the chip in the world, but the data is without question here. Even among the Tier 1s, IBM would rather sell a Power or PowerPC box, and Dell hardly mentions its lone Itanium 2 system. If SGI, Unisys and Bull want to fight over HP's scraps, fine, let them have at it.
Don't forget all those Yamhill whispers either. If Intel is so sure about Itanium, why does it have this backup plan?
On the other docks
The simple truth is that the pumping part of the 64-bit market is happening elsewhere.
The nature of Sun's Opteron announcement does give you that "thrown together at the last minute feeling." Our best sources indicate Sun had no intention of signing a deal of this size with AMD as little as two months back. The boxes McNealy demoed at Comdex were just models of what could be and not actual kit. Some hardware maker in Korea is beavering away at this very moment, trying to cram four Opterons in a 3U package and put a purple bezel on the box.
This, however, does not discount the actual content of Sun's news. The company is not hinting at a couple of Opteron boxes to sell if a customer really, really wants one. Sun is talking about a full-fledged army of Opteron gear, eventually covering workstations up to 8-way systems and maybe beyond.
This is great news for Opteron fans and potential customers. AMD needed a major vendor to put this kind of weight behind the chip. And Sun is bringing a mature operating system that runs like a champ on SMPs - Solaris x86 - to the table.
By all means, Itanium still has a clear edge in adoption among the big boys. HP sells from one to 64 processor systems, IBM has a 16-way Itanic box and Dell has its little baby. But AMD has now locked up two of the three largest server vendors, and Dell will, of course, follow suit if the kit really starts moving.
Don't forget that Opteron is everything Itanium is not. You can run 32-bit or 64-bit code at speed, there is no need to do massive recompiles for EPIC and the price is as low as it gets for this class of chip. Itanium has enjoyed seven years of marketing and three years of sales. Opteron just went up for grabs this year.
Even without Opteron, take a look at IBM's PowerPC 970 kit. A cluster powered by this chip just took the third spot on the top500 supercomputer list right ahead of an Itanium-based system from HP. Itanium was meant to be the floating point performance leader, but it was the PowerPC 970 that made LINPAC fly.
Options, options and more options.
Look out a couple of years, and you have IBM's Power5 cruising, Sun's UltraSPARC IV chip and low-end multicore processors. Add some Opteron revisions into the mix, and it seems almost impossible that Intel will, as it has assured us for years, unseat the incumbents.
It's not until 2007 when Tanglewood rolls out that Intel will be able to drum up lots of attention around its 64-bit technology. Tanglewood looks impressive to be sure with all of its cores, Itanium's performance and loads of memory.
There, however, is some healthy competition between now and 2007.
The boring days of RISC vendors butting heads against each other for Unix sales are done. There are myriad choices for 64-bit computing at this point, and customers should rejoice. ®
Related Stories
Sun and AMD toast their Opteron marriage
IBM brings PPC 970 - aka G5 - to blades
HP pulls together Windows, Linux, Unix and a lot more
G5 cluster secures elite spot for Apple, IBM
AMD claims Microsoft delays are not 'substantial'
HP pads Itanium server line with midrange kit
IBM marries Opteron and Xeon in cluster
IBM's Itanium server just got bigger
Sponsored: Minds Mastering Machines - Call for papers now open