Sun knifes workstation price
Sun Blade 2500 in disguise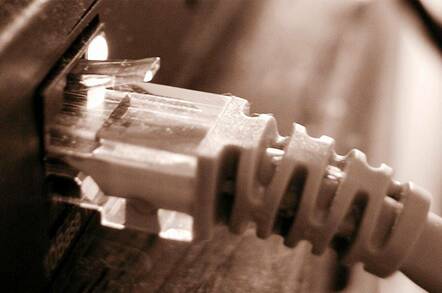 Sun Microsystems has slashed the price on one of its workstations, as the company appears ready to launch the long awaited Sun Blade 2500.
The Sun Blade 2000 workstation starting price has been cut by $3,000 or 30 percent to a list cost of $6,995. The system ships with two 1.2GHz UltraSparc III processors, 8MB of Level 2 cache per processor and a maximum of 8GB of memory. The kit also supports a variety of Sun's graphics accelerator products.
Sun is making us look a little silly with the follow-on Sun Blade 2500. The box started popping up on reseller sites several months back, but has yet to be called up for The Show. The usual insider data on what has caused actual delivery of the product to slip has not come in as expected. Still, the Web is littered with documentation about the product.
Sun has what it calls a quarterly release train, and, if a product isn't ready to go at the three month launch time, it usually has to wait for the next go round. Maybe that is what's happening here. A less likely scenario is that the kit is in a Che Guevara-style holding pattern somewhere in the Congo. You decide.
Along with the price cut, Sun has souped up the Sun Blade 150 workstation. The system is now available with 80GB IDE drives, double the memory to 256MB for a small config and double again for a medium config to 512MB. The kit also ships with a DVD-ROM standard.
Sun owns the Unix workstation market, and that is certainly an accomplishment, especially for a company with rich workstation roots. But its workstation play is about to become a whole lot more interesting with the introduction of Opteron-based systems. Sun will finally be able to tap into the far more active x86 workstation market and how.
The Opteron chip is posting record benchmarks and offers customers both a 32bit and 64bit option. This plays right into Sun's grubby little hands, as the company has Solaris x86 and Linux getting ready to go on the systems. ®
Sponsored: Minds Mastering Machines - Call for papers now open