Dell snuggles in with Microsoft's MOM
HP deflates OpenManage extension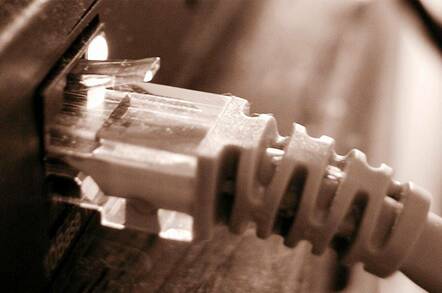 Dell's server software division has drawn closer ties with its favorite operating system vendor - Microsoft.
Dell rolled out three updates to the OpenManage product line, hoping to let administrators tap into previously inaccessible Windows functions. The Dell OpenManage Management Pack for MOM (Microsoft Operations Manager), various update packages and a new toolkit are available immediately. The Microsoft-centric announcement from Dell came on the same day that more R&D focused rival HP rolled out a single management tool for Windows, Linux and Unix servers.
"Complex and expensive server management is one of the biggest pain points for customers today and must be addressed by hardware and software vendors in order to help keep the cost of standardized computing low," said Neil Hand, director of worldwide marketing in Dell's Product Group.
Unlike HP, which rolled out a fairly comprehensive management attack, Dell is looking to assuage customer "pain points" in some rather limited ways. The new tools in Dell's Management Pack for MOM allow users to "monitor the status of and forward alerts from PowerEdge server." The update packages help "automate the management of server hardware, applications and operating systems patches using one tool," which is unpleasantly vague. And a new toolkit is ready for easing the provisioning of servers using Microsoft's automated deployment services (ADS). Tighter integration with Microsoft all around.
Dell has stopped offering briefings to The Register, so we'll turn to HP for comments on the new product roll out.
"The distribution company has decided to continue to ship Microsoft operating systems on its systems," said Nora Denzel, EVP at HP.
Well put.
The new Dell technology is offered at no charge. ®
Sponsored: Learn how to transform your data into a strategic asset for your business by using the cloud to accelerate innovation with NetApp