HP e3000 users prompt reality check
Has the grief gone too far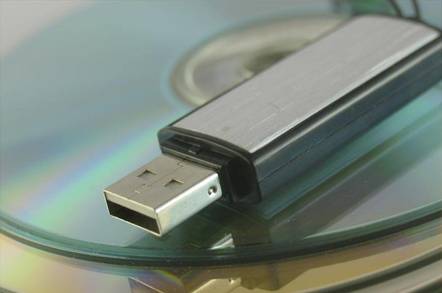 Nietzsche once proclaimed, "The HP e3000 is dead."
It was near the end of his life - the painful syphilis years. But even with horse fantasies and images of a young Clark Kent dancing in his head, the philosopher recognized the importance of HP's venerable server.
While this never really happened, we feel it should have. It's the only scenario bizarre enough to match HP users' outpouring of grief for the HP e3000, as it meets its maker today.
The e3000 World Wide Wake has been discussed here before. In some ways, it's a touching scene that has fans sending the system off with a proper goodbye. The intense emotion expressed by these users is only matched by their artistic output.
On top of this creative cartoon, users have prepared a virgin system for sacrifice, a haunting MPE pumpkin, and a grim reaper ready to take an e3000 off to the promised land.
It's no shocker to see HP e3000 fans reflecting on the past. The system performed exceptionally well in its heyday and has been by users' sides for three decades.
But isn't it time to give these fluffy hardware sendoffs the boot?
Plenty of the HP e3000 users out there have turned away from the systems of yore and embraced the age of commodity hardware. Millions of servers are flying out of Dell's factories being upgraded with the latest and greatest off-the-shelf parts along the way.
Even on the high-end, Dell and HP are pushing customers toward Itanium and Itanium only. They want any emotional or religious attachments to Alpha, PA-RISC, Power or Sparc to end. They're also on a similar track to nudge various versions of Unix out of the way in favor of Windows and Linux.
There will always be the admins out there who cannot let go of of their fondness for the mainframe or nuances of AIX. And there is still plenty of competition among the Unix vendors. But we wonder if there is enough differentiation between hardware these days to warrant such intense yearnings for yesteryear.
Shouldn't we all embrace the commodity future and just accept the fact that the HP e3000 is dead? ®
Sponsored: Minds Mastering Machines - Call for papers now open