Networking sector haunted (still) by dotcom collapse
Getting back on its feet, slowly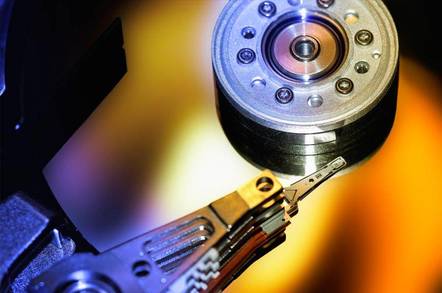 The after-effects of the catastrophic slump in the networking equipment market two years ago continue to hamper the financial performance of many leading suppliers.
There are signs of progress at Nortel, Enterasys and Foundry - but recovery is slow. Meanwhile the best news in the sector came from a slightly unlikely source - Lucent - which this week reported its first profitable quarter in more than three years.
Canadian networking giant Nortel yesterday reported preliminary net earnings of approximately $179 million on revenues of $2.27 billion. Nortel's Q3 earning benefit from $56 million income in discontinued operations but hit by a $70 million restructuring charge and a $48 million write down of technology and investment assets.
The company's results also included a benefit of approximately $98 million related to changes in ownership of certain European operations and a $67 million benefit related to the completion of a customer contract settlement.
Nortel also announced yesterday that it intends to restate financial results for 2000, 2001 and 2002 and the first and second quarters of 2003, following a review of assets and liabilities. The review was prompted by the disastrous collapse in the global telecoms equipment market and the slide of the US economy into recession at the end of the dotcom era. Nortel was hit particular hard, recording monster net losses of approximately $31 billion in 2001 and 2002.
In the aftermath, Nortel reduced its workforce from 94,500 in January 2001 to approximately 35,500 at the end of September this year.
Root and branch review
While Nortel's financial review is incomplete, the company expects that the major impact of the restatements will be a reduction in previously reported net losses for 2000, 2001 and 2002, and an increase in shareholders' equity and net assets.
Nortel says the review will not impact the future development of its business or cash position. It plans to announce the results of its review, and file Q3s in mid-November.
Highlights of Nortel's third quarter include framework agreement to supply 3G technology to Orange in Europe and the signature of a 3G contract with AT&T Wireless and Verizon in North America, along with CDMA technology wins in Israel and China. During Q3, Nortel announced the availability of its Optical Multiservice Edge products, which it hopes will make a big splash in the broadband market.
During Q3, Nortel's wireless networks revenues were $1.01 billion, enterprise networks revenues were US$579 million, wireline networks revenues were US$440 million and optical equipment sales came out at $245 million. By geography, Nortel had US revenues of $1.14 billion, sales in the Europe, Middle East and Africa of US$545 million and in Canada of $127 million. The remaining $457 million in revenues were made up of sales elsewhere in the world.
Looking ahead, Nortel expects Q4 revenues to "grow sequentially" compared to Q3 2003. It expects to record a profit for the year as a whole.
And in other results...
Enterasys Networks yesterday announced Q3 net revenues of $98.4 million, compared with net revenue of $108.4 million for the second quarter of 2003.
Net loss for the quarter ending September 27 came out at $56.1 million. This includes charges of $15.9 million related to the settlement of a shareholder lawsuit, $7.9 million in inventory writedowns, $8.2 million write downs of investments and $8.3 million related to financing previously-announced job cuts. On the brighter side, Enterasys expects to recover $17.1 million from its insurers in Q4 in connection with the settlement of the shareholder litigation.
At the close of the quarter, Enterasys had $198.7 million of cash and marketable securities on hand, including "$18.7 million of restricted cash".
"While we are disappointed with the sales level for Q3, we continue to make progress and focus on long term growth," said William O'Brien, chief executive officer of Enterasys Networks. "Enterasys has launched more products over the past six months than it did over the preceding three years...we are encouraged by the momentum we have established with these products, particularly the N-Series."
Sales of the N-Series, a recently announced high-end Layer 3 switching product, doubled in the last three months. Earlier this month, Enterasys announced significant improvements to the product including a new chassis and other improvements to the product range.
Lucent
There was brighter news at beleaguered equipment vendor Lucent Technologies which earlier this week reported its first profitable quarter since March 2000. Lucent's net income for the quarter ending September 30 (Q4 2003) was $99 million on revenues of $2.03 billion.
This compared with a net loss of $254 million on sales of $1.96 billion for Q3 2003 and a net loss of $2.81 billion on revenues of $2.28 billion in the same quarter a year ago.
For the fiscal year, Lucent reported revenues of $8.5 billion compared with $12.3 billion in fiscal 2002. Lucent's FY2003 net loss was $770 million, compared with a net loss of $11.8 billion in FY2002.
"It feels great to post a profitable quarter with positive operating cash flow. It's the culmination of a lot of hard work and dedication on the part of the Lucent team," said Patricia Russo, chairman and CEO. "At this point, we have essentially completed our restructuring initiatives, reduced our total expenses by about $5.6 billion year over year, and implemented plans to broaden our revenue base in areas like services, government contracts and outside the US."
Foundry
Also on Wednesday, Foundry Networks (best known for its server load balancing and 10Gbps Ethernet switches) reported positive results for the quarter ending September 30.
Foundry's Q3 2003 net income was $20.8 million on increased revenues of $101.7 million, compared to net income of $16.8 million on sales of $95.7 million in its previous quarter, and $7.0 million income on $76.6 million revenues in the same period last year. ®
Sponsored: Learn how to transform your data into a strategic asset for your business by using the cloud to accelerate innovation with NetApp