Quantum shows heart-pounding tape drive
SDLT 600 ready to order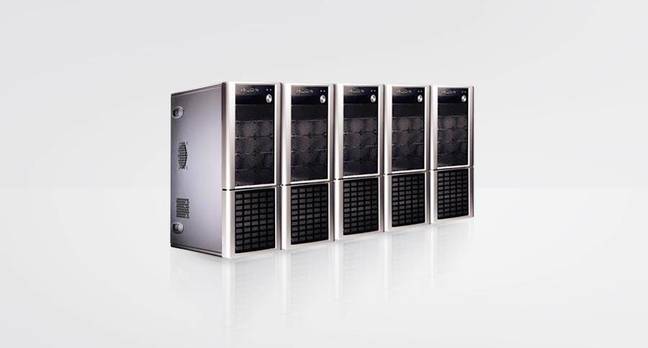 Looking to bolster tape sales, Quantum has rolled out one of its highest performing drives to date - the SDLT 600.
Quantum has done its best to try and make a tape drive seem sexy. Described as having "heart-pounding performance," the SDLT 600 boasts a 72MB/s compressed transfer rate and 600 GB of compressed storage. By comparison, Quantum's older SDLT 320 comes in with a 32MB/s transfer rate and a 320GB capacity.
"Brace yourself for the fastest super drive in the world!," Quantum's SDLT 600 Web site says.
Quantum could use a tape drive boost. The company last week lowered its second quarter earnings forecast due, in part, to lower than expected tape sales. Nothing like some high-end kit to give margins a nudge.
The new product does have impressive speed and plenty of capacity, making the perfect option for backup operations in a SAN (storage area network), Quantum reckons. The drive ships with a suite of diagnostic and management tools to make sure backups are completed without error. The system is also backwards compatible with the SDLT 320, SDLT 220 and DLT VS160 drives.®
Sponsored: Fast data protection ROI?