HP puts Madison-powered workstation into pond
Ecosystem on edge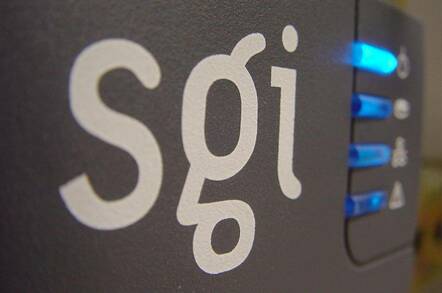 HP has added to its Itanium ecosystem with a new workstation running on a 1.4GHz version of Intel's 64bit chip.
The zx2000 is a single processor system built with design engineers in mind. It's available with Intel's third generation Itanium processor - Madison - at speeds of up to 1.4GHz and with 1.5MB of L3 cache. HP is using its own zx1 chipset and supporting HP-UX, Red Hat Linux and Microsoft Windows 64bit Edition with the new kit.
In the past, HP has mostly marketed Itanium-based workstations at software developers. The HP kit has been at the center of the porting grunt work needed to bring code over to Itanic's EPIC instruction set.
With a fair amount of porting work complete, HP is now presenting the workstations as engineer ready. The zx2000 is billed as a nice tool for MCAD (mechanical computer-aided design) and CAE (computer-aided engineering).
"This single-processor workstation is geared for design engineers working with large assemblies, complex models or sophisticated simulations - such as finite element analysis, crash testing or fluid dynamics," HP said.
The system, however, does face the same battle as any Itanium-based kit. Not too many customers are interested in it.
The second quarter numbers from IDC show that Itanic is still the slowest selling chip around. Only 3,250 Itanium servers were moved last quarter - 3,178 of which were sold by HP.
While billed as an industry standard, Itanium is looking more and more like a PA-RISC and Alpha replacement. The coalition of ISVs and hardware makers backing Itanium swear this is not the case, and that an Itanic "ecosystem" exists. If so, this is an ecosystem teetering on collapse. HP - the big bad predator - sits atop the food chain, swallowing up the investments of minnows such as SGI.
The zx2000 is available now with a phone call to HP but won't appear with 1.4GHz chips in the online store for another month. It will cost $6,734 with 2GB of RAM, 2 SCSI drives and an HP x1 graphics card. ®
Related Stories
HP has one free port for Sun customers
Curse of Itanic doomed MigraTEC
Intel's Deerfield chip goes on sale Monday
Itanium fends off Opteron for slowest selling chip crown
Sponsored: Minds Mastering Machines - Call for papers now open