Siebel teams with IBM in software climbdown
CRM OnDemand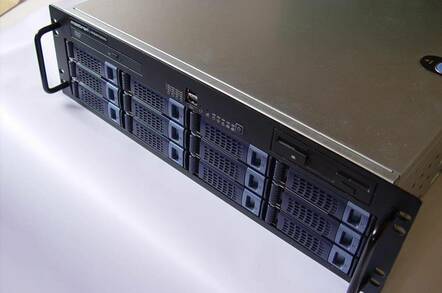 Siebel has formed a partnership with IBM to sell its CRM software over the internet as a low cost monthly subscription service.
This represents a climbdown by CEO Tom Siebel, who vocally dismissed the subscription model two years ago after a failed initial experiment with a spun-out business called Sales.com. This was merged back into the main company after a year and closed down in 2001.
However, now Tom Siebel says: "This is the way software is going to be delivered in the future". Under the new venture, called CRM OnDemand, Siebel will share the monthly fees of $70 per user with IBM, which will run the service from its own data centers. Users access it from a browser interface and pay by credit card.
Despite the failure of Siebel's Sales.com, other smaller companies in the field have done well with internet-based rental models, notably Salesforce.com and Netsuite, which is funded by Oracle's Larry Ellison.
Siebel, by contrast, has had a difficult year financially and saw new license revenue drop by 47% year-on-year in the first half of 2003. The problem with monthly pricing is the threat of undercutting Siebel's highly priced enterprise offerings. "They need to cannibalize themselves faster than we're cannibalizing them," said Marc Benioff, chief executive of Salesforce.com.
Siebel is trying to differentiate the IBM venture as being specifically for smaller companies, or for partners working with large enterprises. However, the $70 monthly fee could cost more over several years than Siebel's traditional licensing, which ranges from $1,500 to $2,500 per user upfront.
Related Research
Get the News IS Weekly Newsletter, click here
Sponsored: Minds Mastering Machines - Call for papers now open