EMC beefs up midrange NAS
NetApp in sights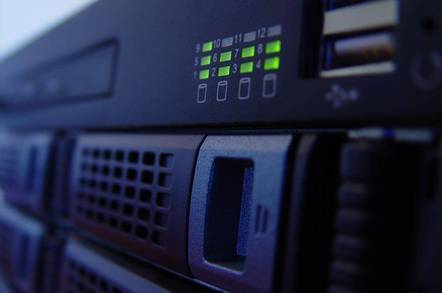 EMC is continuing its NAS (network attached storage) march with the release of new systems that add some high-end features in midrange kit.
EMC is rolling out three new NAS systems under the Celerra NS600 series brand. In addition, EMC has started shipping the NetWin 200 product that runs on Microsoft's latest storage operating system - Windows Storage Server 2003. Overall, the gear is an attempt to keep pressure on main rival Network Appliance, which also recently rolled out fresh product.
EMC has released a pair of NAS gateways called the NS600G and NS600GS. These products are designed to serve as NAS front ends that link into existing Clariion CX600 and CX400 storage systems. The idea is to give customers both NAS and SAN (storage area network) functions in the same system. The NS600GS is a single data mover box, while the NS600G is offered in a dual-data mover configuration. The NS600G starts at $97,000, and the NS600GS comes in at $63,000.
The NS600S is the new entry-level box for the NS600 series. EMC claims this system has far better price/performance than Network Appliance's F825, FAS940 and FAS960 products. It starts at $114,000 for a 1TB configuration.
Prices for all the Celerra kit include CIFS protocol, SnapSure software, Web Manager and a two-year hardware warranty.
EMC will also offer ATA disk drives on both the Celerra NS600 and NS600G systems, giving customers a lower-cost disk option.
Along with the Celerra kit, EMC is rolling out the NetWin 200 system to give customers a much lower-end NAS option. The box starts at $32,000 for a 500GB configuration.
EMC is looking to bring the cost of its midrange kit down with these new systems. The company's original NS600 product announced last year came in a starting price of $167,000. The new products along with the low-end Windows system should put more pressure on NetApp in the lucrative NAS market.
EMC and NetApp tied for NAS sales in the second quarter, according to IDC, with both companies taking 37 percent market share. ®
Related Stories
IBM, Dell make the best of a down storage market
NetApp soups up low-end NAS kit