Quantum bulks up tape kit with Mako
Free gas with your library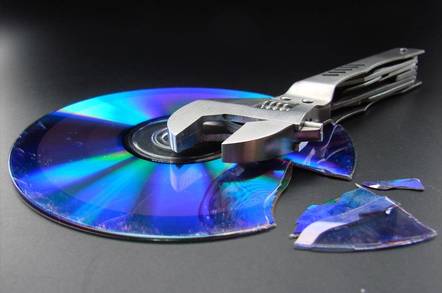 Quantum has stepped up its enterprise tape library product line with the introduction of the Mako PX720 - a high capacity system that provides several high-end features at no additional cost.
A single Mako frame can hold up to 20 DLTtape or LTO Ultrium tape drives and up to 732 slots. This gives the product a total capacity of 146 TB. It's also possible to link up to five Mako frames together to scale up to 732TB, if you need an unbelievable amount of storage.
Quantum is throwing in a few nice extras with the Mako system. Redundant cooling and power systems come standard along with a basic set of library management software. Quantum also says it has redesigned the library's robotics so that more than three million swaps can be performed before a failure crops up.
The system supports a variety of connection options, including SCSI, bridged Fibre Channel, native Fibre Channel and Gigabit Ethernet. The box can also be sliced up into different partitions, which Quantum bills as a nice storage consolidation tool.
A "typical configuration" with eight drives, 718 slots and native Fibre Channel will come in at around $223,050. Base configurations begin below $93,000.
In this price range, Quantum is clearly going after ADIC and Storage Tek's enterprise accounts.
Along with the massive system, Quantum is offering one of the most bizarre promotions ever seen in the storage industry. Customers searching for DLTtape products are encouraged to compete for one year's worth of free gasoline.
It's not clear what the relationship is between tape drives and gas, but it's a nice promo nonetheless. ®
Sponsored: Minds Mastering Machines - Call for papers now open